100 Floors Level 97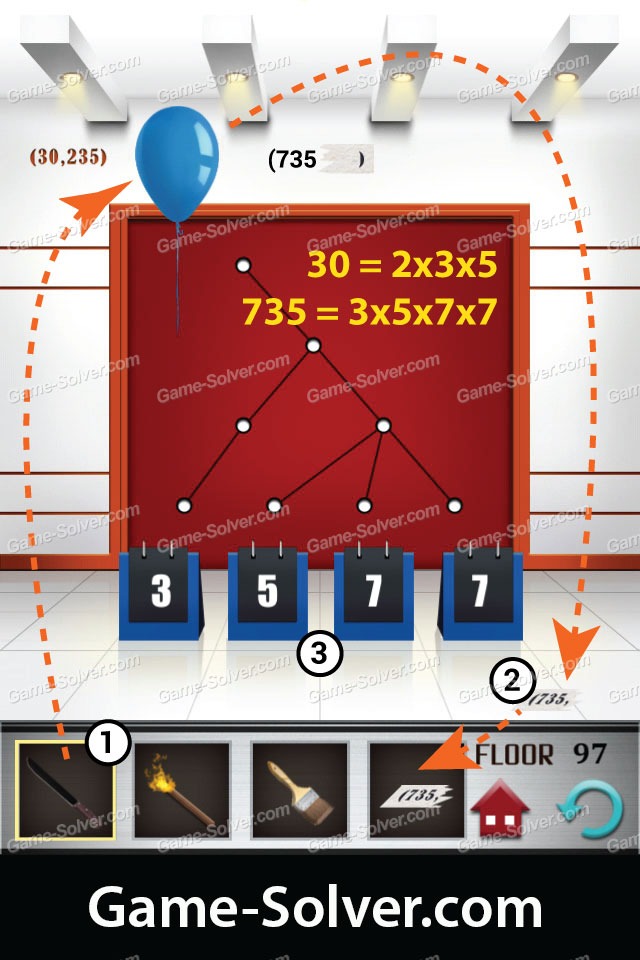 100 Floors Level 97
100 Floors Level 97 Walkthrough, Answers, Solutions, Cheats and Hints for Level 97 with explanation on iPhone, iPad, iPod, Android.
Tilt your phone to RIGHT the balloon will go to center
Then you can see (30,235) at the TOP RIGHT
Use your KNIFE to cut the Balloon
Then a paper will drop down
Pickup the Paper
You can see (735
The 30 = 2 x 3 x 5
From Small to Large number
So 735 = 3 x 5 x 7 x 7
Enter 3577
Then you can enter
---
Like us if feel this helpful. Thank you.
Please Select Levels:
All other Walkthrough for 100 Floors:
Main Tower
Annex Tower
Seasons Tower
Floors World