Can You Escape Level 2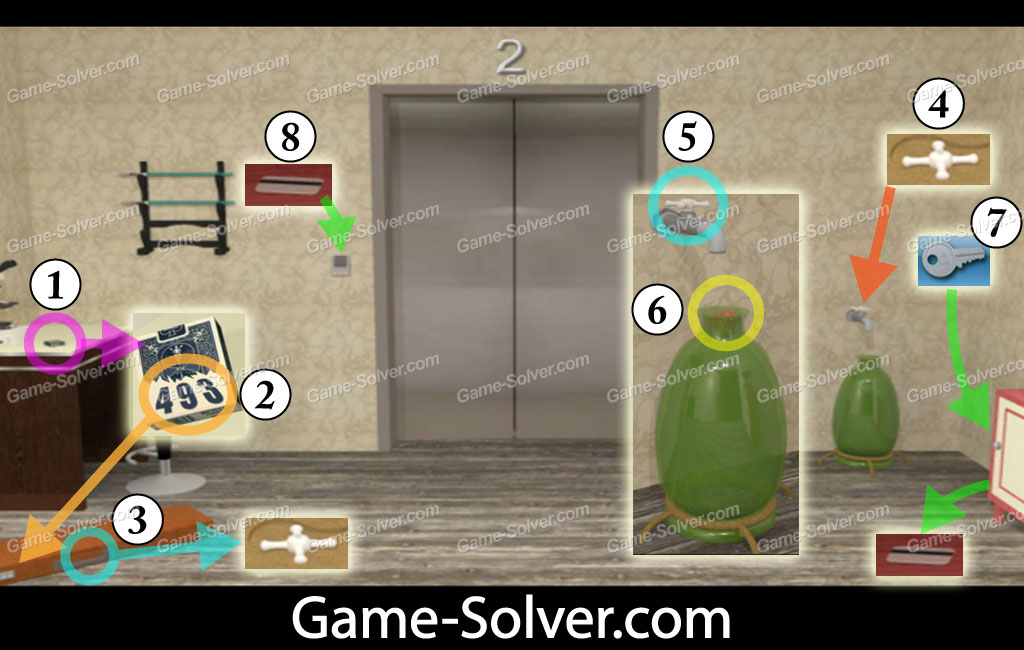 Can You Escape Level 2
Can You Escape Level 2 Walkthrough, Solution, Answers, Cheats for iPhone, iPad, Android with explanation with screenshots to solve all levels.
Check the small box on the left and you can see a group of numbers, 493.
Tap in 493 into the wood box on the floor and tap the handle to open it.
Collect a water pipe handle from inside and replace to the water pipe on the right.
Now tap and turn on the water pipe, collect a key after the water filled.
Use the key to unlock the cabinet on the right hand side and collect a card key.
Insert the card key to the slot beside the door and open door.
---
Like us if feel this helpful. Thank you.
Please Select Levels:
Other Escape Game :
Game by Francesco Franchini
Game by 58works
Game by MPI Soft
Escape Game by Kaarel Kirsipuu
Game by noprops
Escape Game by Kristjan Luts
Game by Rustem Melnichenko
Game by Tasuku Kaimori
Game by Cybergate Technology Ltd.
Game by FreshGames, LLC
Game by Tedven
Game by Fireproof Games
Game by Mobest Media Ou
Others