Dooors 2 Level 28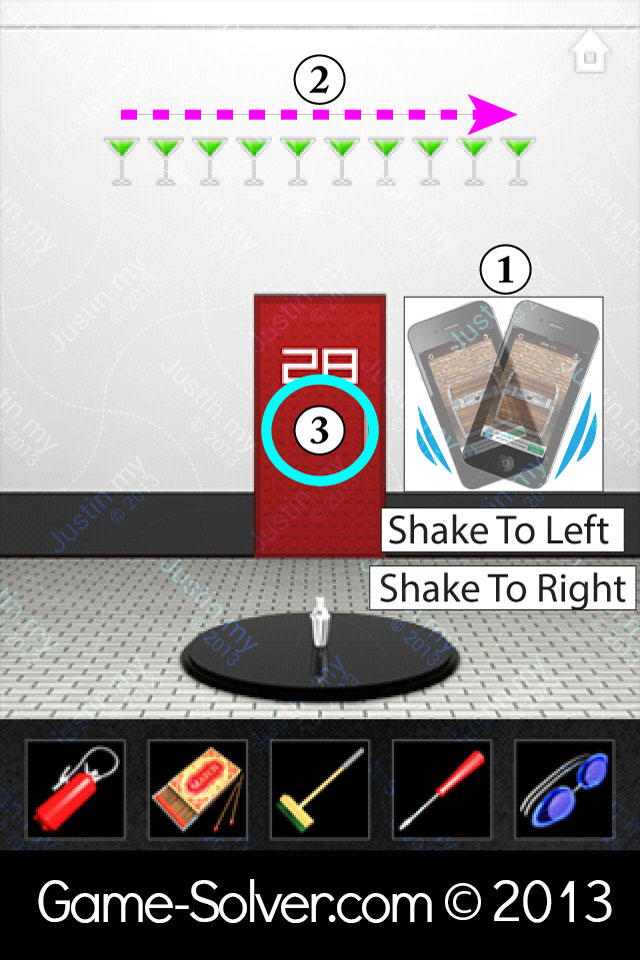 Dooors 2 Level 28
Dooors 2 Level 28 Walkthrough, Solutions for iPhone, iPad, Android
Open the wall on the right side and collect matches.
Open the wall on the left side and review the hints.
Use the matches to light up 4 candles according to the hints.
Use fire extinguisher to candle according to the answer in the picture.
And light up all candle again.
Open door and pass.
---
Like us if feel this helpful. Thank you.
Please Select Levels:
Other Escape Game :
Game by Francesco Franchini
Game by 58works
Game by MPI Soft
Escape Game by Kaarel Kirsipuu
Game by noprops
Escape Game by Kristjan Luts
Game by Rustem Melnichenko
Game by Tasuku Kaimori
Game by Cybergate Technology Ltd.
Game by FreshGames, LLC
Game by Tedven
Game by Fireproof Games
Game by Mobest Media Ou
Others