Doors and Rooms Chapter 7 Gateway
Doors and Rooms Chapter 7 Gateway
Doors and Rooms Chapter 7 Gateway Level 7-1 to Level 7-3 with Explanation for every Walkthrough level. All Solution could help you solve Easily.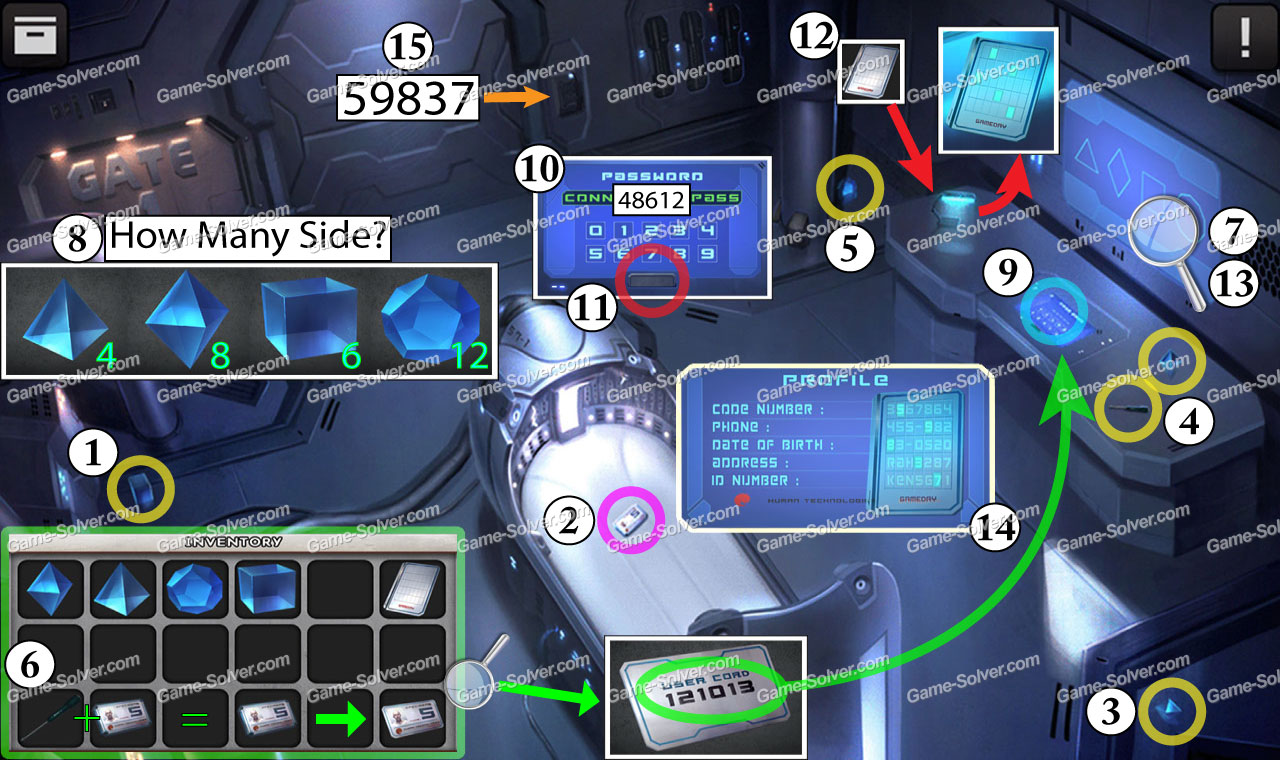 Doors and Rooms 7-1
Doors and Rooms 7-1 Chapter 7 Gateway Level 7-1 Walkthrough, Cheats, Walkthrough, Answers for iPhone, iPad, Android App.
Pick up 4 different cubes around the room.
Pick up an ID card and a screwdriver too.
Now combine the screwdriver and the ID card, dismantle the ID card after that.
Observe the ID card and you can see 121013, tap into the keypad on the table.
Now look at the screen on the right, and you can see 4 different shape on the screen.
Now back to your inventory, observe both cube and count how many side they have.
Pyraminx = 4 side, Diamond = 8, Square = 6, Decagon = 12.
So tap 48612 into the keypad again and collect the card.
Now place the card under the table light, and you can reveal some light showing on the card.
Now check the screen again, already changed to someone's profile.
Imagine the card is on the profile numbers, and you can see 59837.
Now tap 59837 into the keypad beside the door.
Like us if feel this helpful. Thank you.
Doors and Rooms Walkthrough