Emoji Pop Level 3
Emoji Pop Level 3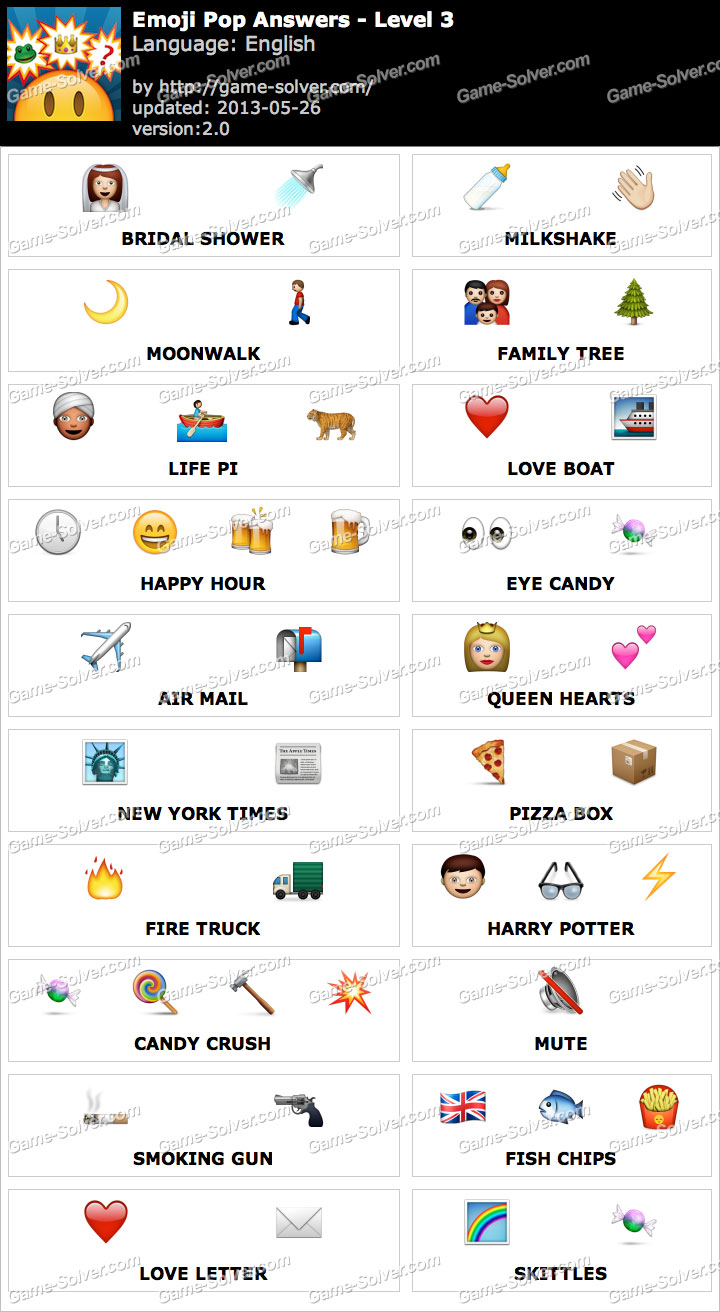 Emoji Pop Level 3 Word List
Imoji Pop Level 3 Answers, Cheats, Solution with Word List and Screenshot for iPHone, iPad, iPod, Android.
BRIDAL SHOWER
MILKSHAKE
MOONWALK
FAMILY TREE
LIFE PI
LOVE BOAT
HAPPY HOUR
EYE CANDY
AIR MAIL
QUEEN HEARTS
NEW YORK TIMES
PIZZA BOX
FIRE TRUCK
HARRY POTTER
CANDY CRUSH
MUTE
SMOKING GUN
FISH CHIPS
LOVE LETTER
SKITTLES
Like us if feel this helpful. Thank you.
Please Select Levels:
All Other Emoji Games
Emoji Pop by Six Waves Inc.
Emoji Pop Chuchu
Emoji Pop - Guess the Brand
Movies - Emoji Pop
Emoji Phrase
123猜猜猜(台湾版)
123猜猜图(香港版)
Food Pop
Words Pop
Place Pop
Crossword Pop
Costume Pop
What's Missing??
Game by Guess the Emojis
Game by Emoji+