What's the Movie Horror Answers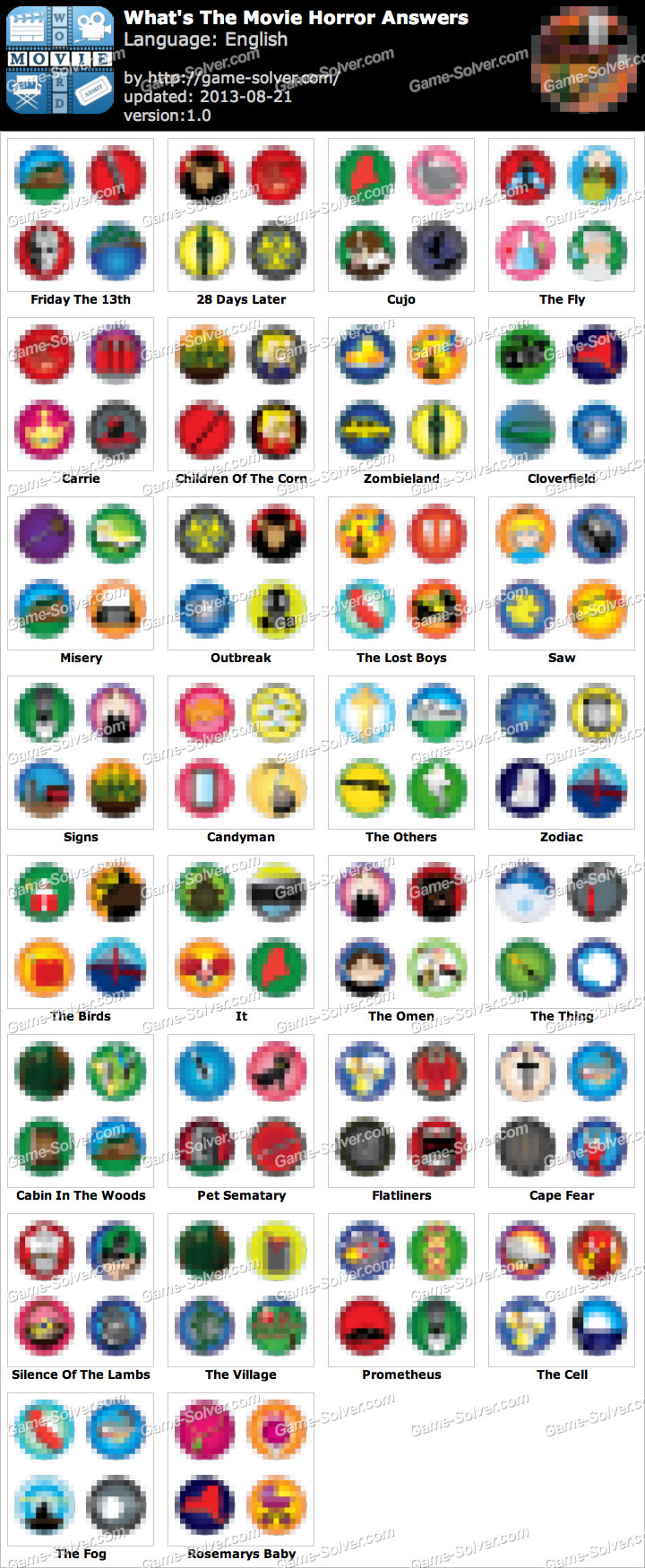 What's the Movie Horror Answers Word List
What's the Movie Horror Answers, Cheats, Solution with Word List for Horror on iPhone, iPad, iPod, Android.
Friday The 13th
28 Days Later
Cujo
The Fly
Carrie
Children Of The Corn
Zombieland
Cloverfield
Misery
Outbreak
The Lost Boys
Saw
Signs
Candyman
The Others
Zodiac
The Birds
It
The Omen
The Thing
Cabin In The Woods
Pet Sematary
Flatliners
Cape Fear
Silence Of The Lambs
The Village
Prometheus
The Cell
The Fog
Rosemarys Baby
---
Like us if feel this helpful. Thank you.
Please Select Levels: