You Must Escape Level 6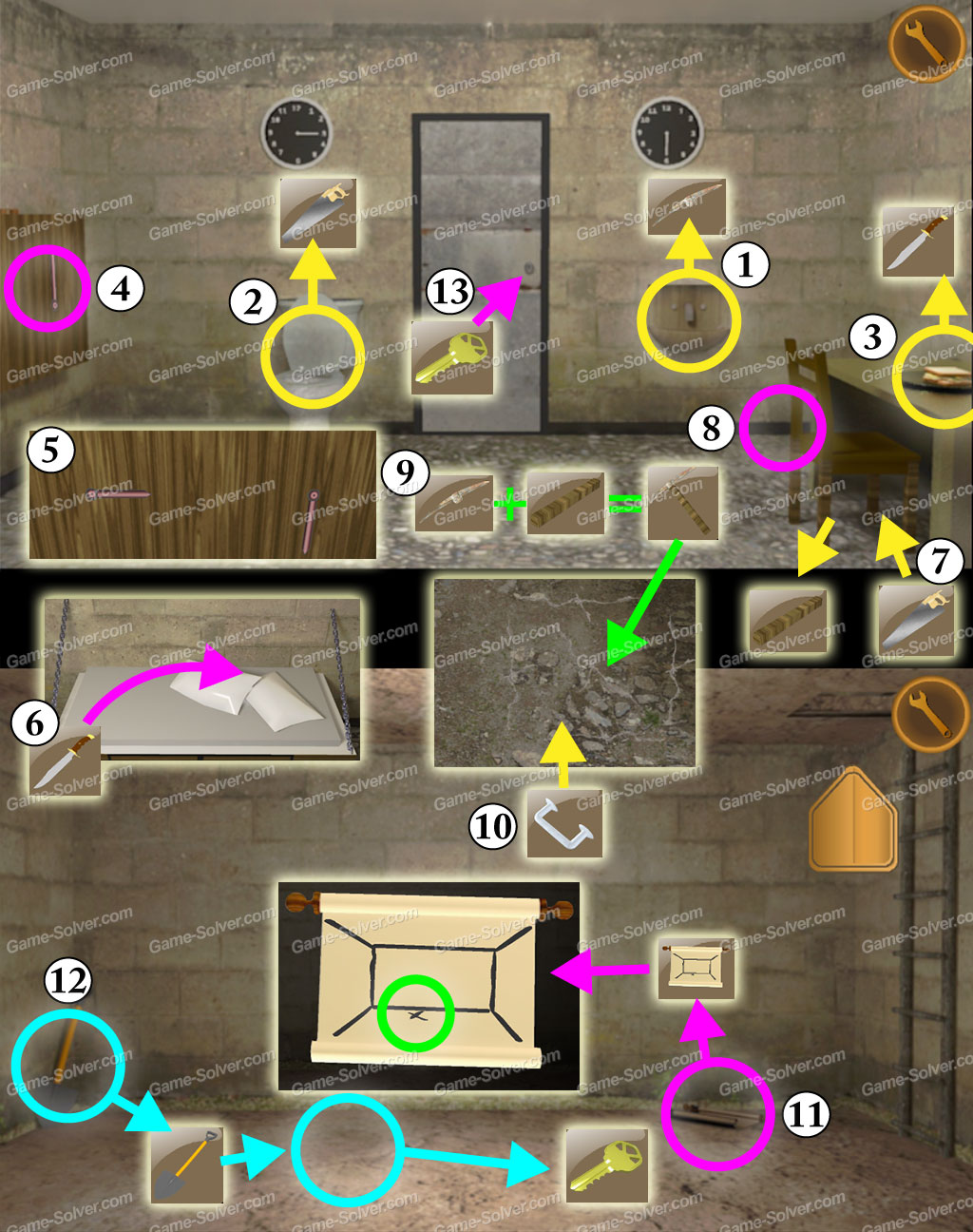 You Must Escape Level 6
You Must Escape Level 6 Walkthrough, Solutions, Cheats, Answers for iPhone, iPad, Android, Kindle, iPod Touch and other device by Mobest Media
Collect a part of pickaxe from the basin.
Collect a saw from the toilet seat.
Collect a knife beside the sandwich.
Now check the hanging bed on the left, set the stick same as the clock on the wall.
Use knife to cut the bed and collect a handle from inside.
Now use the saw on the chair and collect a wooden stick.
Combine the wooden stick with the part of pickaxe.
Now use pickaxe to dig the floor on the right.
Use handle to open the cover and go down.
Collect a map on the floor.
Collect the shovel and dig the right place.
Collect a key from inside and open door.
---
Like us if feel this helpful. Thank you.
Please Select Levels:
Other Escape Game :
Game by Francesco Franchini
Game by 58works
Game by MPI Soft
Escape Game by Kaarel Kirsipuu
Game by noprops
Escape Game by Kristjan Luts
Game by Rustem Melnichenko
Game by Tasuku Kaimori
Game by Cybergate Technology Ltd.
Game by FreshGames, LLC
Game by Tedven
Game by Fireproof Games
Game by Mobest Media Ou
Others