100 Floors Annex Level 13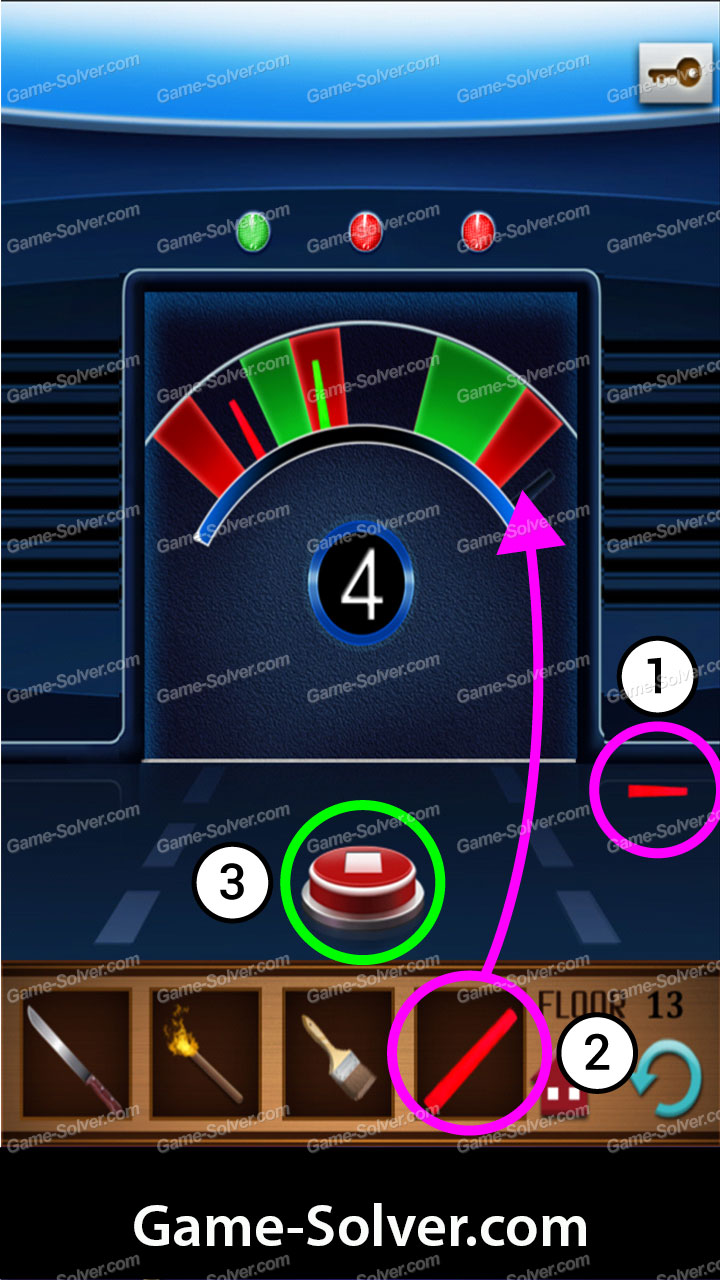 100 Floors Annex Level 13
100 Floors Annex Level 13 Walkthrough, Answers, Solutions, Cheats and Hints for Level 13 with explanation on iPhone, iPad, iPod, Android.
Collect the red color needle on the floor.
Place it into the meter.
Tap the button to start the meter.
You need to tap the button again to stop the needle moving and make both stay in the correct color.
Continue 3 times, door will open after 3 lights on top changed green.
Do you like this page ?
---
Please Select Levels:
All other Walkthrough for 100 Floors:
Main Tower
Annex Tower
Seasons Tower
Floors World