Dark Doors Escape Stage 29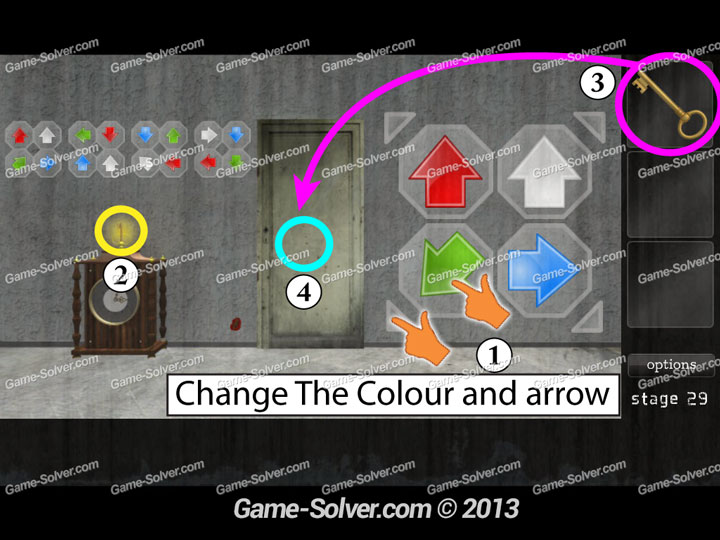 Dark Doors Escape Stage 29
Dark Doors Escape Level 29 Walkthrough, Solution, Cheats on Level 29 for iPhone, iPad, Android. All answers with explanation for the puzzle in the game.
Hint from left, they are changing one by one.
Tap the arrow to change according to the picture.
Collect the key and open door.
Do you like this page ?
---
Please Select Levels:
Game by Mobest Media Ou
Brownish Escape
Room Escape - Bedroom
Room Escape - 100
Room Escape - Floors
Room Escape - House
Quic Escape: Office
Room Escape - Apartment
Room Escape - Doors
Endless Escape
Dark Doors Escape
Open Doors to Escape
Quic Escape: Bathroom
Room Escape - Attic
Escape the Castle
Room Escape - Basement
Room Escape - Prison
Quick Escape: Library
Room Escape - Living Room
Get Ready to Escape
Digital Escape - Steel Doors
Quick Escape: Bar
Quick Escape: Jail
Quick Escape: Cellar
Take Action to Escape
Room Escape - Strange Room
Bluish Escape
Submarine Escape
Need to Escape
Pharaoh's Escape
Escape to Space
Digital Escape - Steel Doors
Dark Room Escape - Premium
Take Action to Escape - Premium
Endless Escape - Premium