Doors and Rooms 6-9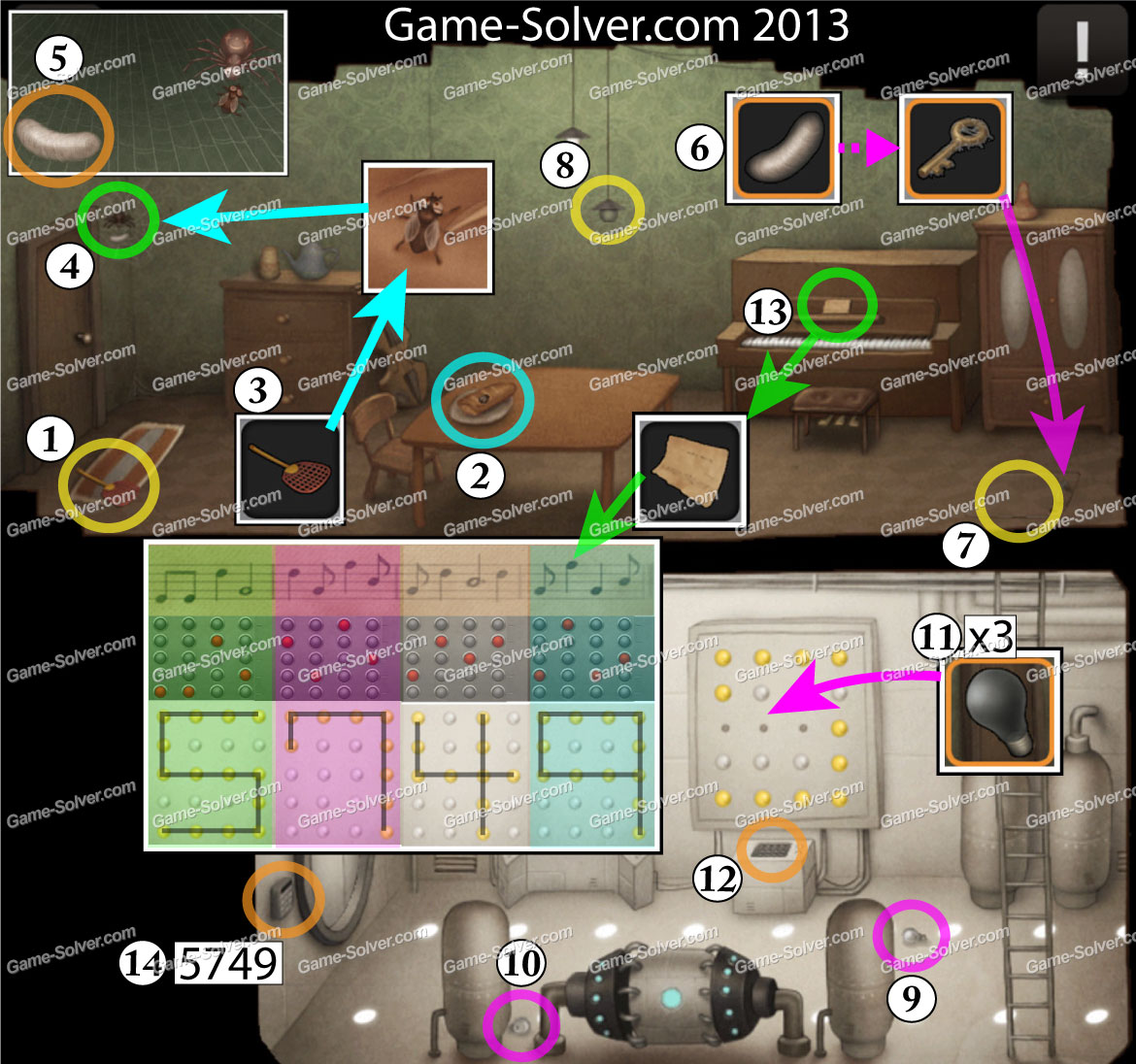 Doors and Rooms 6-9
Doors and Rooms 6-9 Chapter 6 Weird Story Level 6-9 Walkthrough, Cheats, Walkthrough, Answers for iPhone, iPad, Android App.
Pick up fly-swatter on the floor and use it to kill the fly on the bread.
Put the dead fly to right hand side of the spider web.
Collect the key that already web by spider and dismantle it.
Use key to open the cover on the right hand side.
Collect the light bulb above the table.
Collect 2 more light bulb on the basement floor and fix the light box.
Tap the control, you need to tap in different key to view the password of the door.
The clue is on the paper on top of piano.
After you understand all the number, tap in 5749 into the keypad.
Do you like this page ?
---
Please Select Levels:
Doors and Rooms Walkthrough