Emoji Words Level 181-200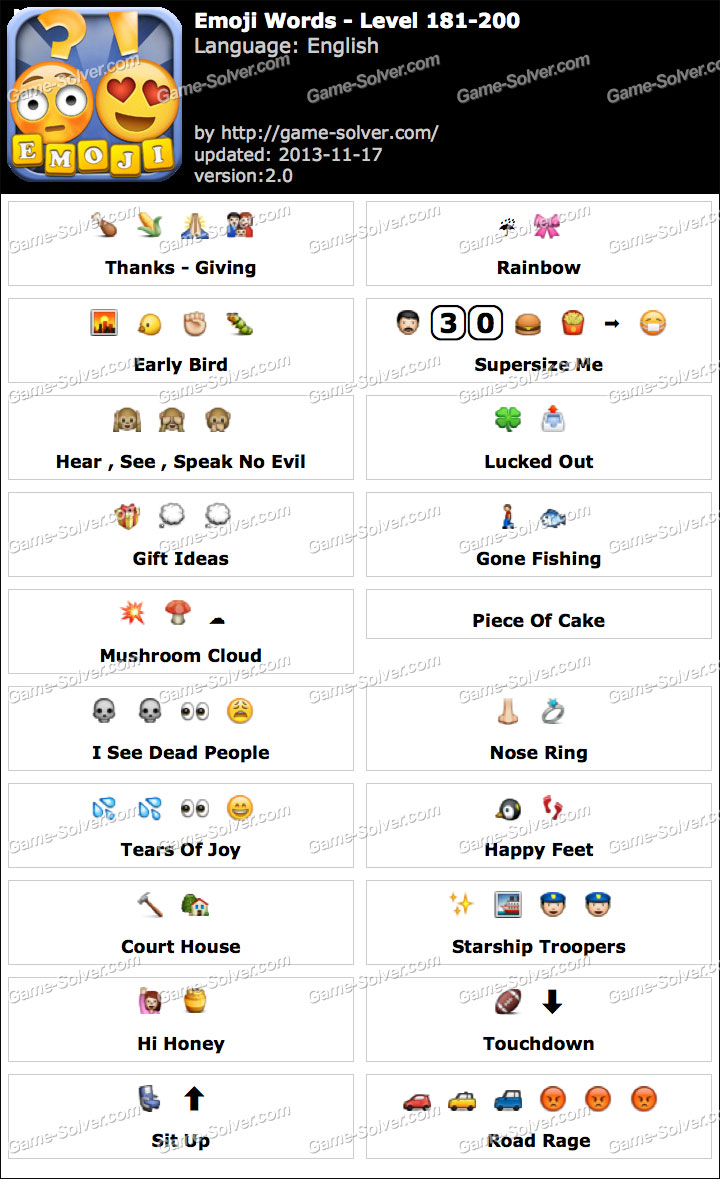 Emoji Words Level 181-200
Emoji Words Level 181-200 Answers, Cheats, Solution with Word List and Emoji Icons for iPhone, iPad, iPod, Android.
Emoji Words Level 181-200 Word List
Thanks -Giving
Rainbow
Early Bird
Supersize Me
Hear , See , Speak No Evil
Lucked Out
Gift Ideas
Gone Fishing
Mushroom Cloud
Piece Of Cake
I See Dead People
Nose Ring
Tears Of Joy
Happy Feet
Court House
Starship Troopers
Hi Honey
Touchdown
Sit Up
Road Rage
Do you like this page ?
---
Please Select Levels:
All Other Emoji Games
Emoji Pop by Six Waves Inc.
Game by Guess the Emojis
Game by Emoji+