Emoji Words Level 321-340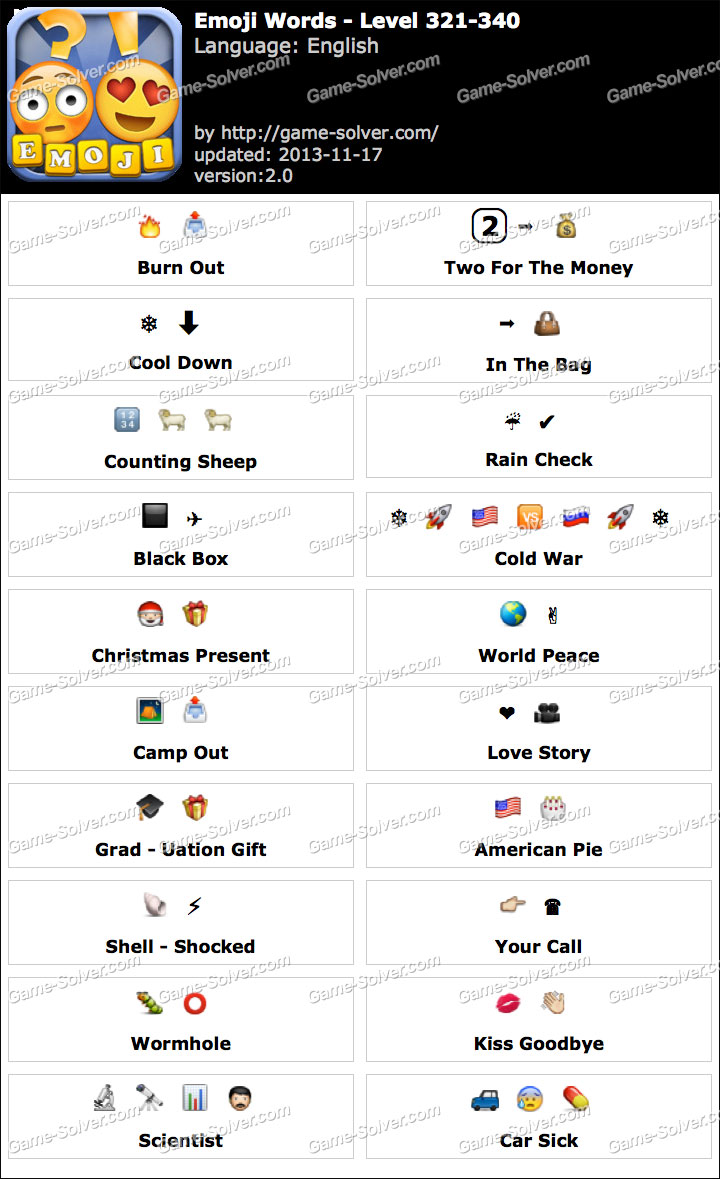 Emoji Words Level 321-340
Emoji Words Level 321-340 Answers, Cheats, Solution with Word List and Emoji Icons for iPhone, iPad, iPod, Android.
Emoji Words Level 321-340 Word List
Burn Out
Two For The Money
Cool Down
In The Bag
Counting Sheep
Rain Check
Black Box
Cold War
Christmas Present
World Peace
Camp Out
Love Story
Grad -Uation Gift
American Pie
Shell -Shocked
Your Call
Wormhole
Kiss Goodbye
Scientist
Car Sick
Do you like this page ?
---
Please Select Levels:
All Other Emoji Games
Emoji Pop by Six Waves Inc.
Game by Guess the Emojis
Game by Emoji+