Escape Room: Apartment 10 Level 2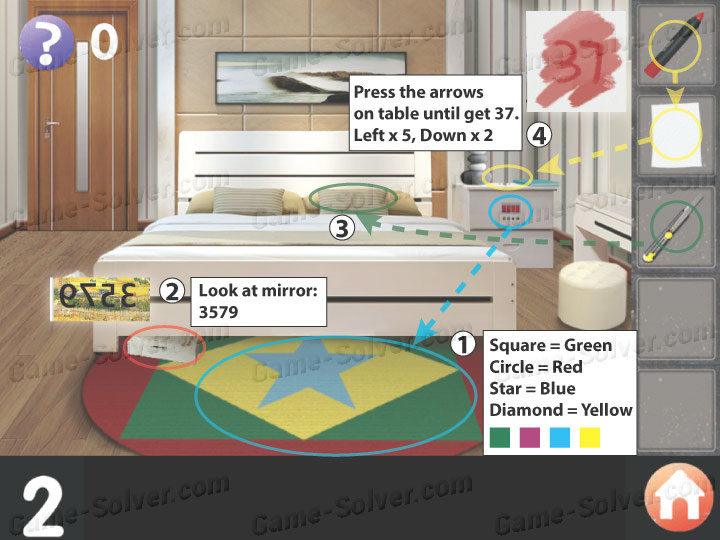 Escape Room: Apartment 10 Level 2
Escape Room: Apartment 10 Level 2
Walkthrough, Solutions, Cheats, Answers for iPhone, iPad, Android, Kindle, iPod Touch and other device by Weiwei Huang.


Carpet on the floor is the hint to open drawer beside bed: Green, Red, Blue, Yellow.


Look at the mirror to reveal number: 3579. Use this code to open box under the bed.


Use pen knife to cut open right pillow.


Use red pen on paper to reveal number 37. Zoom in on the bedside table where there are four arrows to adjust the number in the middle. In order to get number 37, tap on left arrow 5 times then tap on down arrow 2 times.


Do you like this page ?
---