Soluzioni CodyCross Arti Culinarie Gruppo 131-Puzzle 5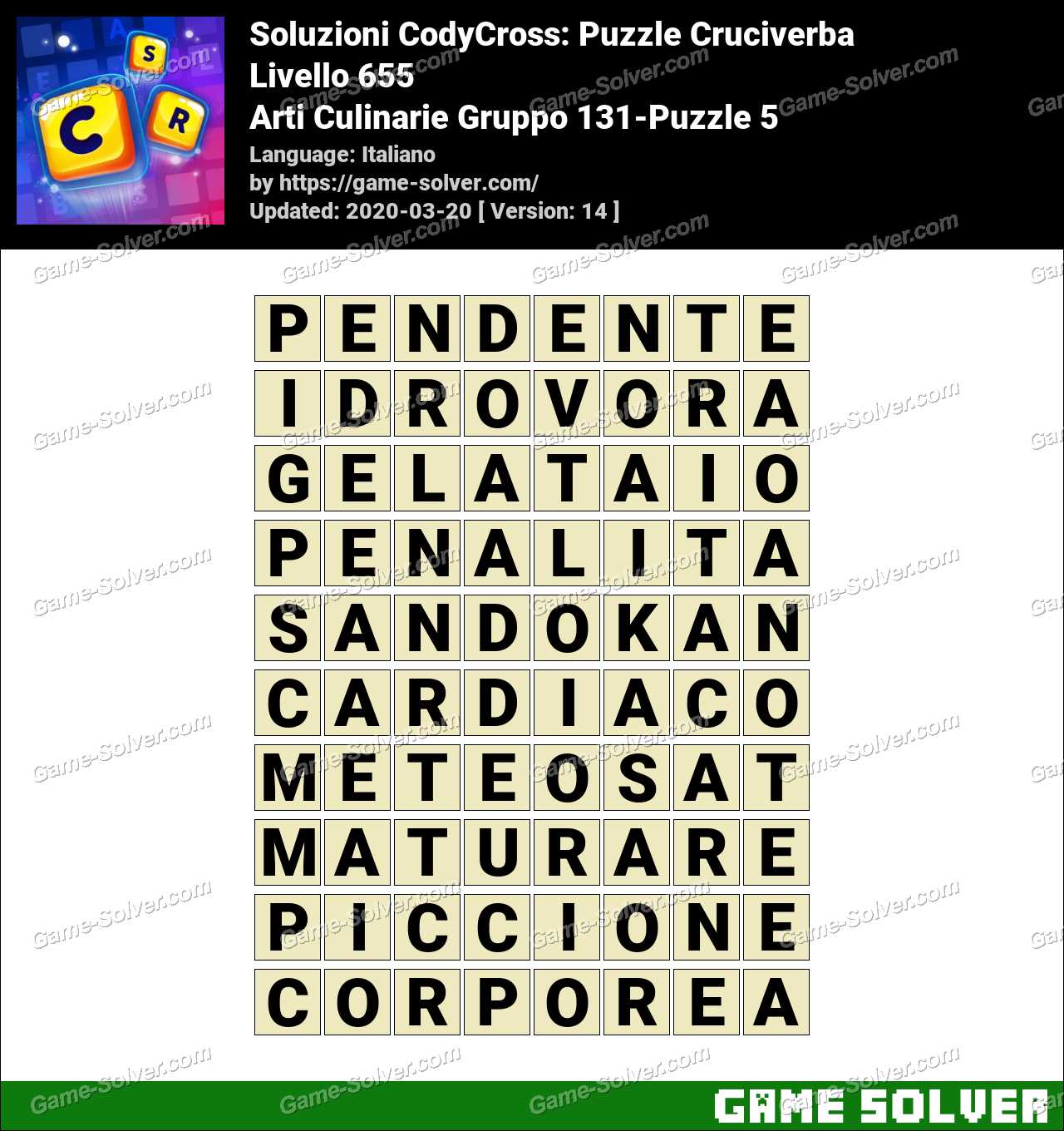 Soluzioni CodyCross Arti Culinarie Gruppo 131-Puzzle 5
Queste sono le risposte per CodyCross Arti Culinarie Gruppo 131-Puzzle 5 con Cheats, soluzioni per iPhone, iPad, iPod Touch, Android, Kindle e altri dispositivi con schermate per aiutarti a risolvere i livelli più facilmente. Questo gioco è sviluppato da Fanatee.
Lo è la torre di Pisa

pendente

Una macchina che aspira l'acqua

idrovora

Vende in coni e in coppette

gelataio

Ne è un esempio il calcio di rigore

penalita

La Tigre della Malesia dei romanzi di Salgari

sandokan

Un affare… di cuore!

cardiaco

Un gruppo di satelliti per studi di meteorologia

meteosat

Il crescere… di frutta e verdura!

maturare

Volatile in una canzone di Povia

piccione

La temperatura che si misura a casa col termometro

corporea
Game Levels
The game
"Soluzioni CodyCross – Puzzle Cruciverba"
contains
2500 levels
, you are in the
level 655
. If you found out that the answer or solution is not accurate, please leave comment below, we will update to you as soon as possible.
Tags: