Soluzioni CodyCross Arti Culinarie Gruppo 139-Puzzle 5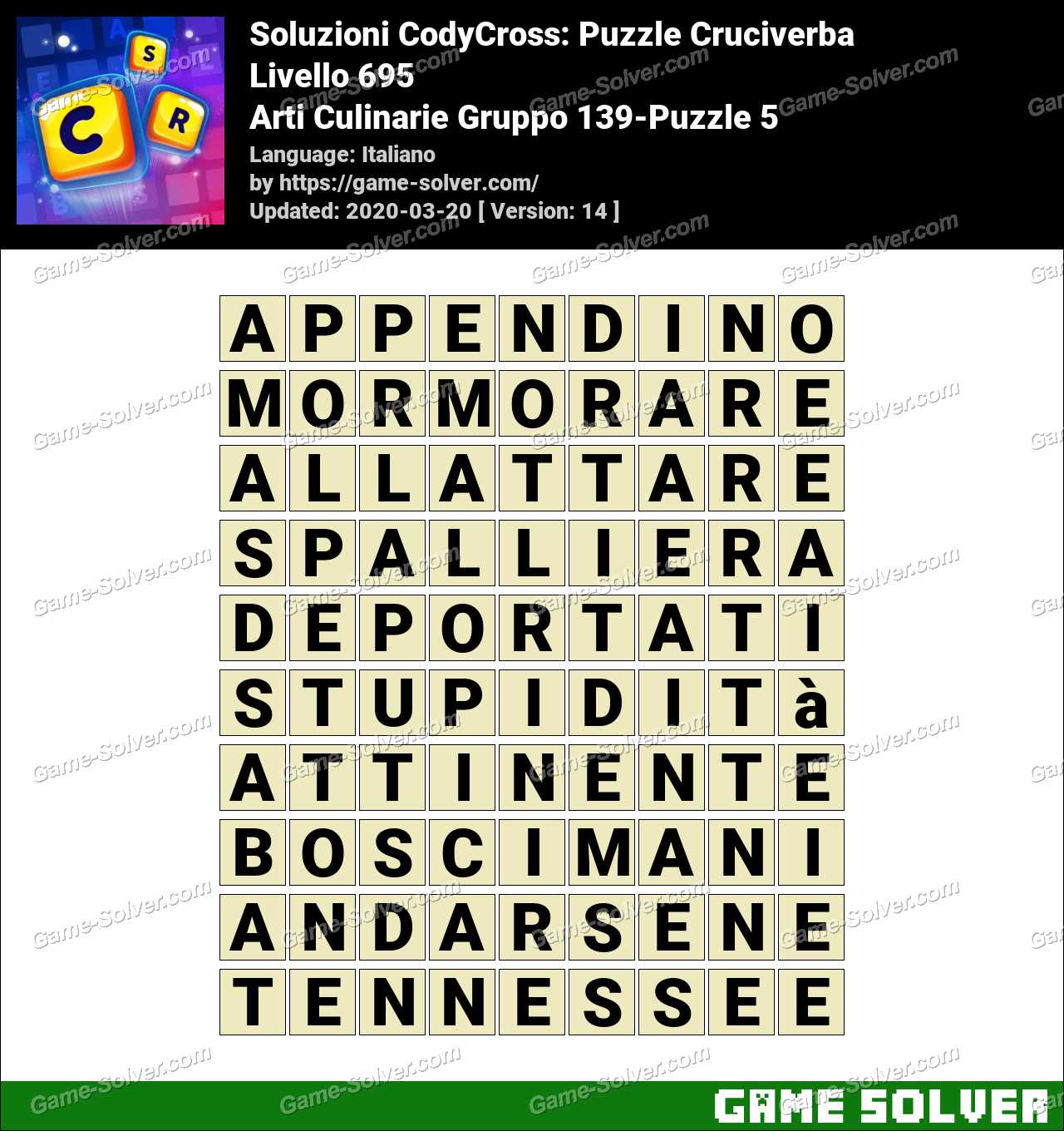 Soluzioni CodyCross Arti Culinarie Gruppo 139-Puzzle 5
Queste sono le risposte per CodyCross Arti Culinarie Gruppo 139-Puzzle 5 con Cheats, soluzioni per iPhone, iPad, iPod Touch, Android, Kindle e altri dispositivi con schermate per aiutarti a risolvere i livelli più facilmente. Questo gioco è sviluppato da Fanatee.
La Chiara sindaco di Torino nel 2018

appendino

Sussurrare… come in un inno il Piave

mormorare

Lo fanno i mammiferi per nutrire i propri cuccioli

allattare

La svedese delle palestre!

spalliera

Prelevati con forza e costretti ad andare altrove

deportati

Mancanza di intelligenza

stupidità

Che riguarda l'argomento trattato

attinente

Popolo nomade che vive nel deserto del Kalahari

boscimani

Lasciare un luogo

andarsene

Il Williams autore americano de Lo zoo di vetro

tennessee
Game Levels
The game
"Soluzioni CodyCross – Puzzle Cruciverba"
contains
2500 levels
, you are in the
level 695
. If you found out that the answer or solution is not accurate, please leave comment below, we will update to you as soon as possible.
Tags: