Soluzioni CodyCross Flora e Fauna Gruppo 165-Puzzle 5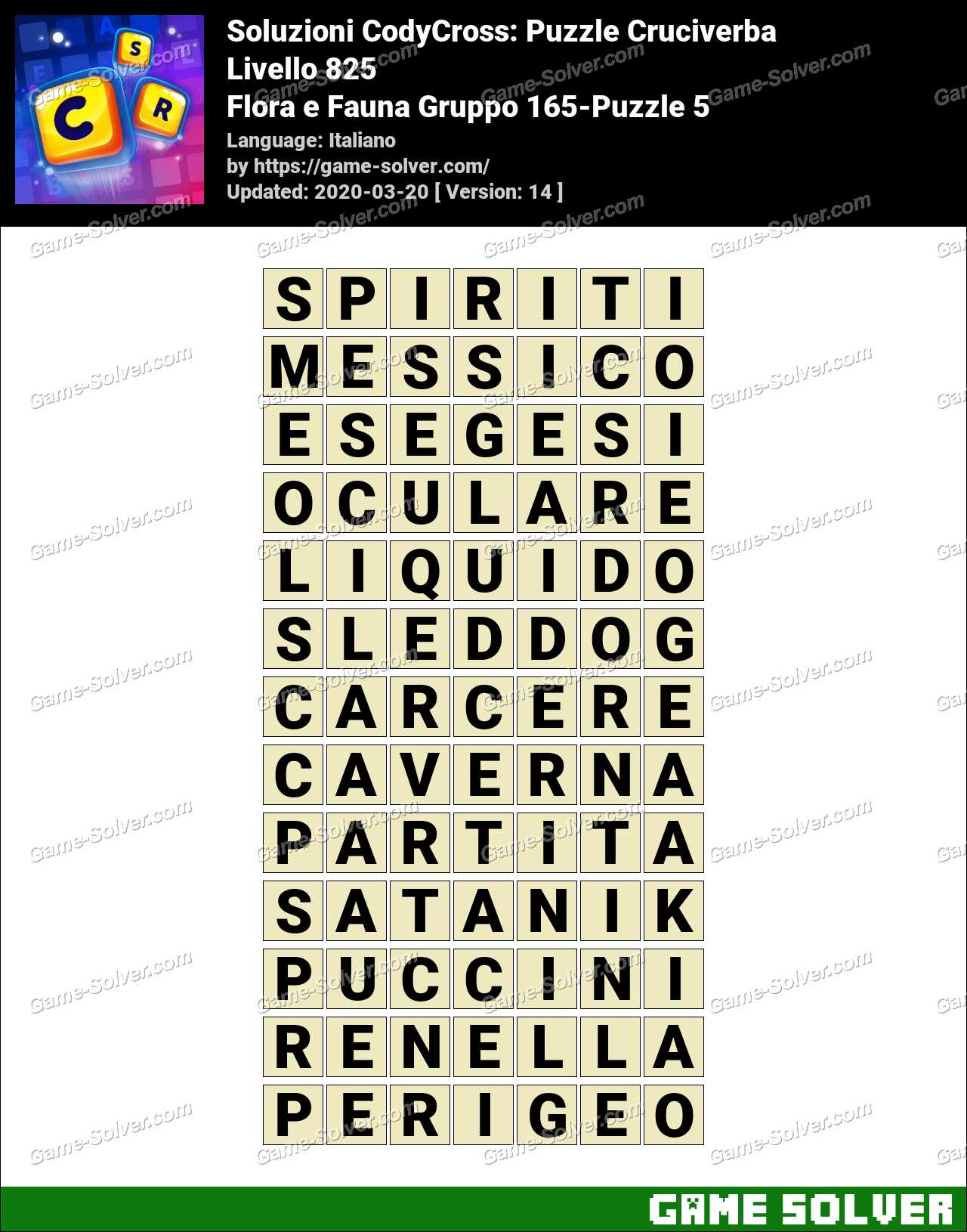 Soluzioni CodyCross Flora e Fauna Gruppo 165-Puzzle 5
Queste sono le risposte per CodyCross Flora e Fauna Gruppo 165-Puzzle 5 con Cheats, soluzioni per iPhone, iPad, iPod Touch, Android, Kindle e altri dispositivi con schermate per aiutarti a risolvere i livelli più facilmente. Questo gioco è sviluppato da Fanatee.
Alcolici che… aleggiano!

spiriti

Condivide un confine con gli Stati Uniti

messico

Analisi profonda e interpretativa di uno scritto

esegesi

Lente che permette di ingrandire cose piccolissime

oculare

Lo stato fisico dal volume fisso ma forma mutevole

liquido

La slitta trainata dai cani (ing.)

sleddog

Edificio per detenuti

carcere

Formazione rocciosa che può dare rifugio

caverna

L'iva dei professionisti

partita

La vamp di un fumetto nero di Magnus & Bunker

satanik

La Vittoria protagonista di Elisa di Rivombrosa

puccini

È costituita da piccolissimi calcoli

renella

Punto dell'orbita lunare più vicino alla Terra

perigeo
Game Levels
The game
"Soluzioni CodyCross – Puzzle Cruciverba"
contains
2500 levels
, you are in the
level 825
. If you found out that the answer or solution is not accurate, please leave comment below, we will update to you as soon as possible.
Tags: