Treasure Box 2 Level 7-B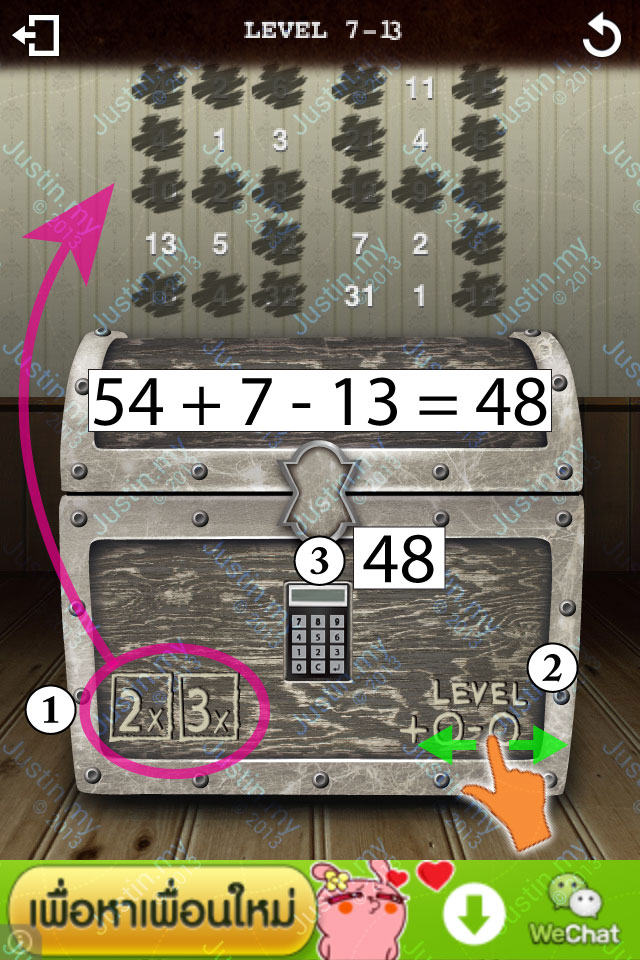 Treasure Box 2 Level 7-B
Treasure Box 2 Walkthrough for Level 7-B
. Solutions, Answers, Hints on this Level 7-B with picture explanation. You can use this walkthrough on your device iPhone, iPad, Android, Windows Phone, Blackberry for this Level 7-B.
Treasure Box 2 Level 7-B


The hints from left side ask us to find out those number equal to 2 and 3.


After that we can see 54.


Hint on the right means ? + 0-0(LEVEL).


0-0 is the level on top, we can see 7-13.


So 54 + 7 -13 = 48.


Tap 48 into the keypad.


Do you like this page ?
---