What's Missing Level 13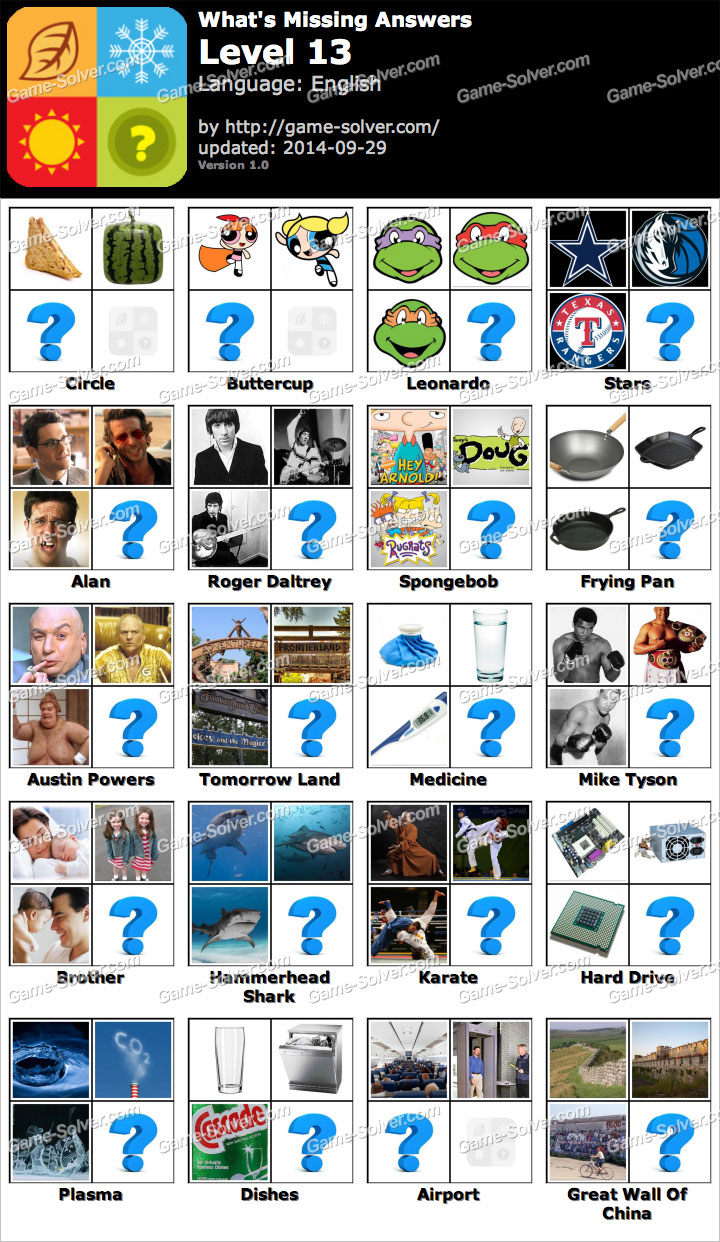 What's Missing Level 13
These are the answers for What's Missing Level 13with word list and Cheats for iPhone, iPad, Android.
CIRCLE
BUTTERCUP
LEONARDO
STARS
ALAN
ROGER DALTREY
SPONGEBOB
FRYING PAN
AUSTIN POWERS
TOMORROW LAND
MEDICINE
MIKE TYSON
BROTHER
HAMMERHEAD SHARK
KARATE
HARD DRIVE
PLASMA
DISHES
AIRPORT
GREAT WALL OF CHINA
Do you like this page ?
---
Please Select Levels:
All Other Emoji Games
Emoji Pop by Six Waves Inc.
Game by Guess the Emojis
Game by Emoji+