Whats The Job Level Pack 4 Level 9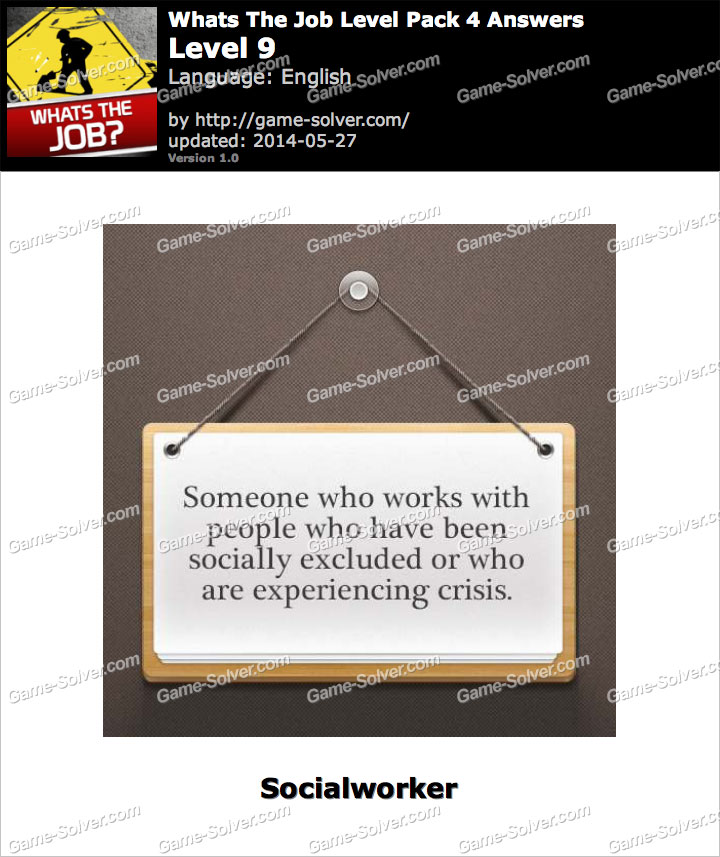 Whats The Job Level Pack 4 Level 9
Whats The Job Level Pack 4 Level 9
Cheats, Answers, Solution on iPhone, iPad. Solved all your skills and find out how many jobs you can identify. This game developed by ARE Apps Ltd.
Question:
Someone Who Works With People Who Have Been Socially Excluded Or Who Are Experiencing Crisis.
---
Answer:
Socialworker
Do you like this page ?
---