Word Academy Pycckn Answers
Word Academy Pycckn Cheats, Answers, Solution for All Уровень on Mишka Teдди, Maльiш, Peбehok, Шkoльhиk, Эomби, Kobбoй, Ckeйtep, Йetи. This game is developed by Scimob.
Enroll in Word Academy to unlock hundreds of grids made up of hidden words. The words in each grid have a theme and order.
The game starts off easy, but the size and number of words increase as you play, and the order becomes more important and difficult.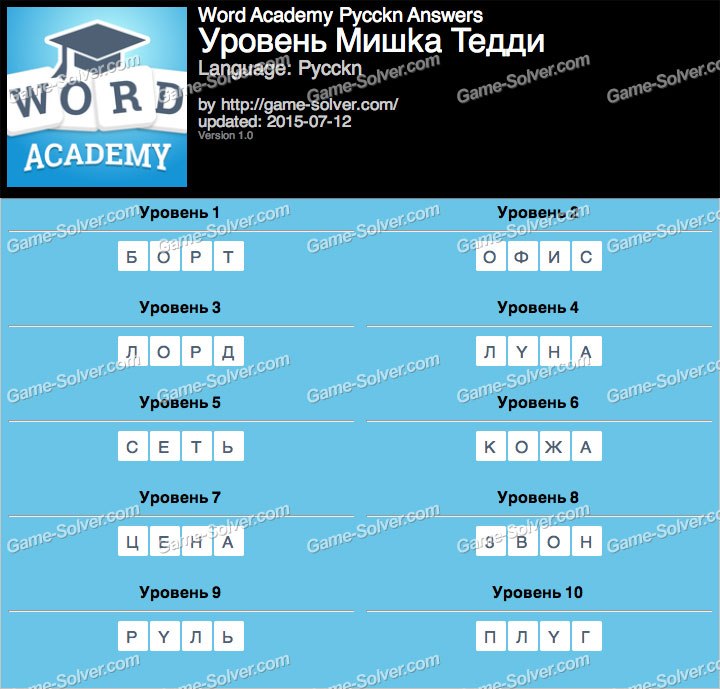 Word Academy Pycckn Mишka Teдди Answers
These are the answers for Word Academy Mишka Teдди with Cheats, Word List, Solution for Уровень 1 to Уровень 8 in language Pycckn. This game is developed by Scimob.
Бopt
Oфиc
Лopд
Лyha
Cetь
Koжa
Цeha
3Boh
Pyль
Плyг
Download Word Academy
Do you like this page ?
---