Dumb Ways to Die Walkthrough
Dumb Ways to Die Walkthrough
Dumb Ways to Die Walkthrough with explanation and screenshot for every level. Support for iPhone, iPad, Android with perfect few steps solutions.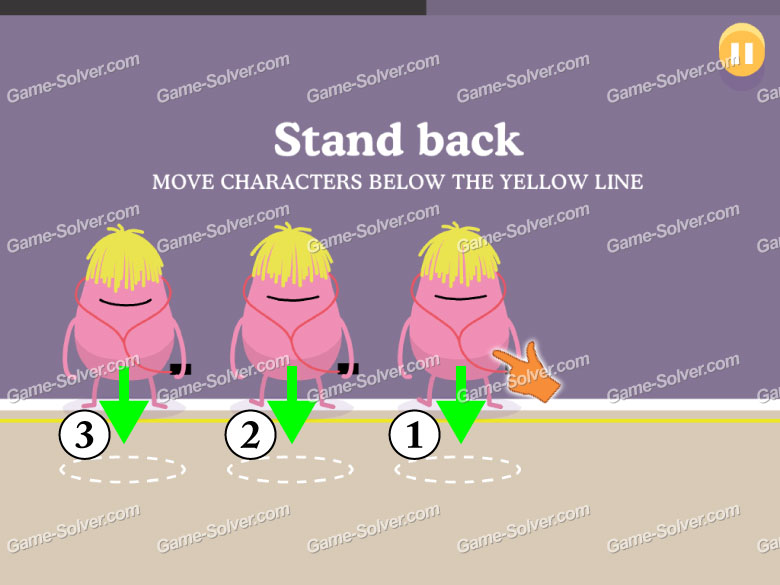 Dumb Ways To Die 1 Stand Back
Dumb Ways to Die Stand Back Walkthrough, Cheats, Solution for iPhone, iPad, iPod, Android.
Please follow the few arrow steps to solve the level Stand Back.
Stand Back

Stand Back
Drag both 3 person down fast!
Like us if feel this helpful. Thank you.
Games by Ming Liang Chien
Games by Nexx Studio
Metro Trains Melbourne Pty Ltd
PixelCUBE Studios
The Impossible Test
The Impossible Test SUMMER
The Impossible Test SPACE
The Impossible Test WATER
The Impossible Test CHRISTMAS
The Impossible Test 2