Emoji Movie Level 2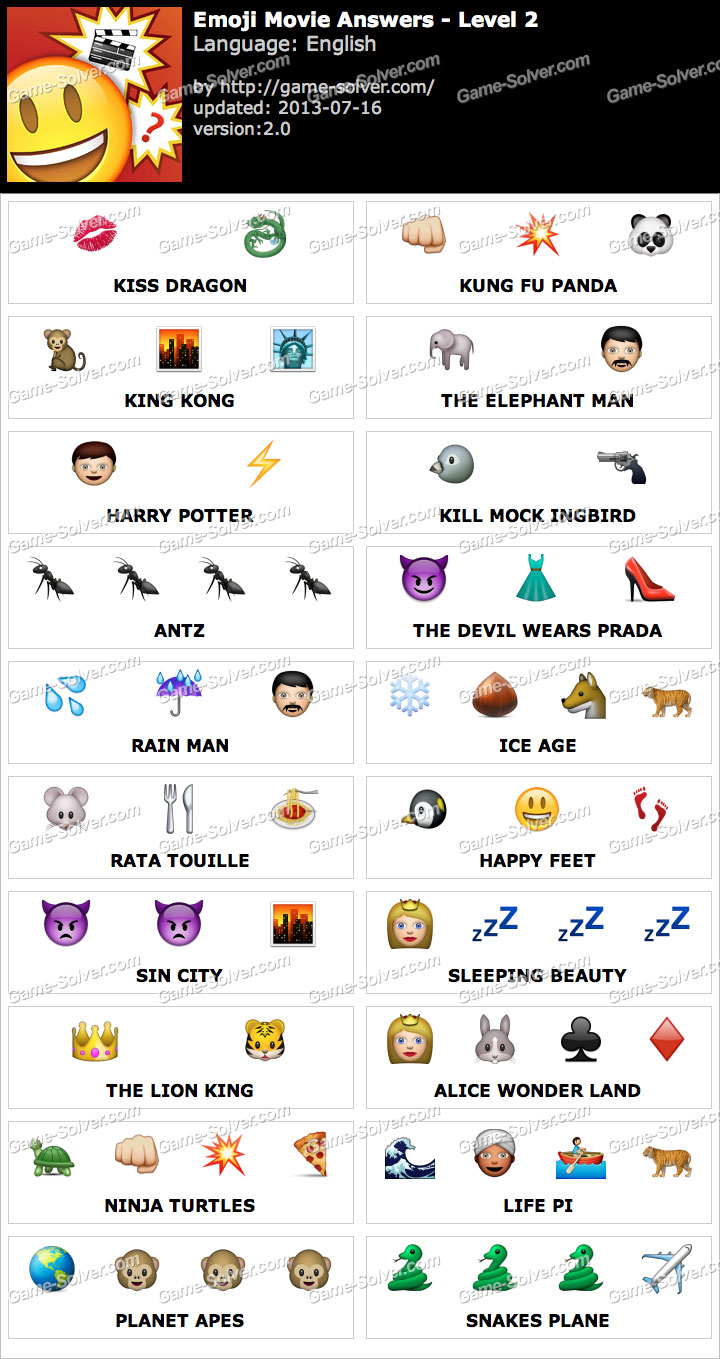 Emoji Movie Level 2 Word List
Emoji Movie Level 2 Answers, Cheats, Solution with Word List and Screenshot for iPhone, iPad, iPod, Android.
KISS DRAGON
KUNG FU PANDA
KING KONG
THE ELEPHANT MAN
HARRY POTTER
KILL MOCK INGBIRD
ANTZ
THE DEVIL WEARS PRADA
RAIN MAN
ICE AGE
RATA TOUILLE
HAPPY FEET
SIN CITY
SLEEPING BEAUTY
THE LION KING
ALICE WONDER LAND
NINJA TURTLES
LIFE PI
PLANET APES
SNAKES PLANE
---
Like us if feel this helpful. Thank you.
Please Select Levels:
All Other Emoji Games
Emoji Pop by Six Waves Inc.
Game by Guess the Emojis
Game by Emoji+