100 Toilets Level 20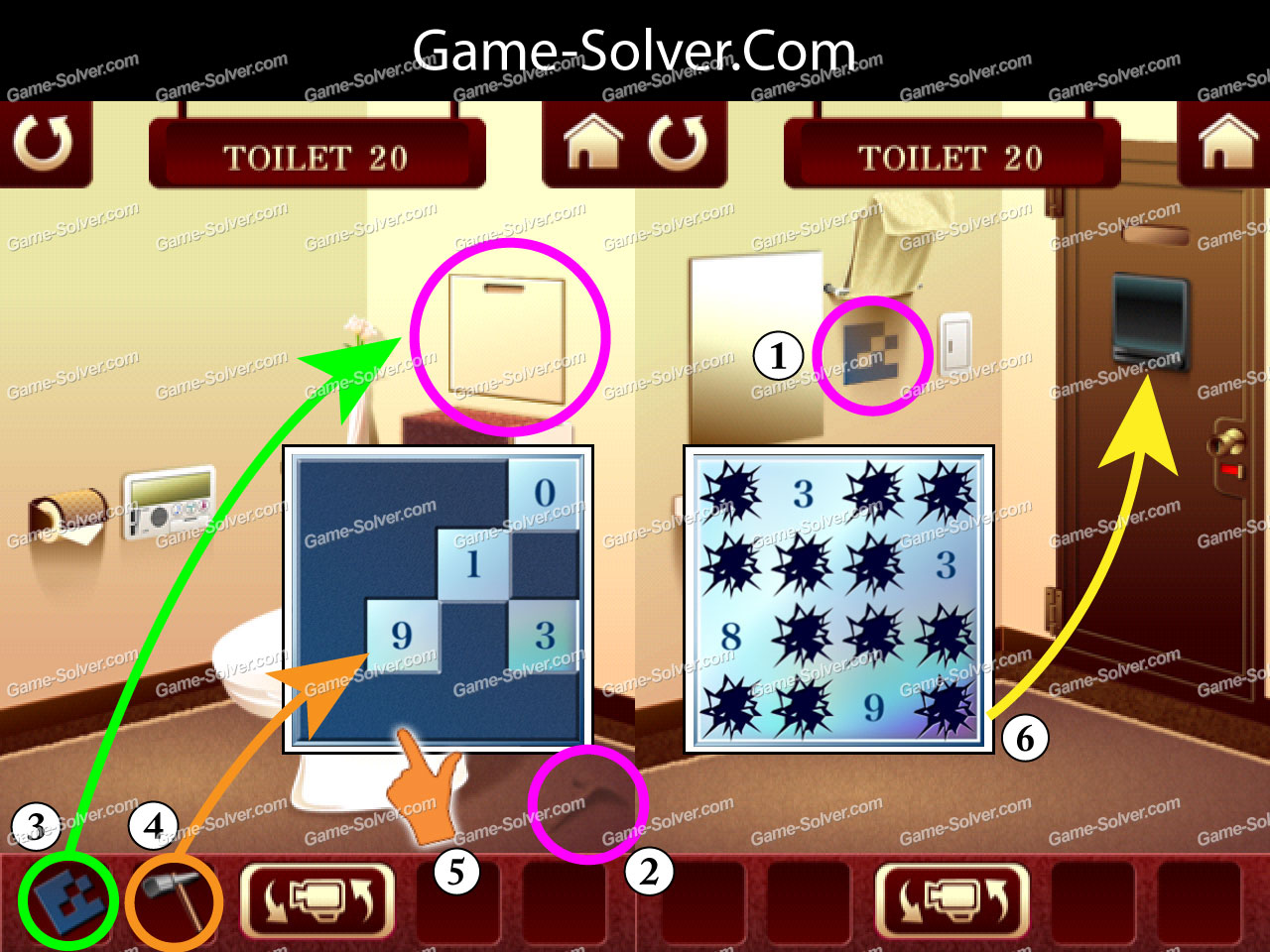 100 Toilets Level 20
100 Toilets Level 20 Walkthrough, Cheats, Solution. 100 Toilets Number 20 support iPhone, iPad, Android with screenshots and explanation for every number levels.
Collect a panel behind the towel.
Collect a hammer in the carpet.
Insert the panel into the box at top of water tank.
Now use hammer knock the number that you can see.
Tap the panel and it will rotate, knock again the number you can see.
Repeat 4 times until only 4 number left on the glass.
Now tap the last 4 digit number into the keypad.
Do you like this page ?
---
Please Select Levels:
Other Escape Game :
Game by Weiwei Huang
Game by Francesco Franchini
Game by 58works
KALAQULI R - room escape game
Game by MPI Soft
100 Doors Parallel Worlds
Supernatural: Evil Receptacle
Escape Game by Kaarel Kirsipuu
Game by noprops
KURUMA - room escape game
SMALL ROOM - room escape game
3 ROOMS ESCAPE - room escape game
Escape Game by Kristjan Luts
Escape the Bedroom
Sitting Room Escape
Game by Rustem Melnichenko
Game by Tasuku Kaimori
Game by Cybergate Technology Ltd.
Game by FreshGames, LLC
Game by Tedven
Game by Fireproof Games
Game by Mobest Media Ou
Others