100 Toilets Level 16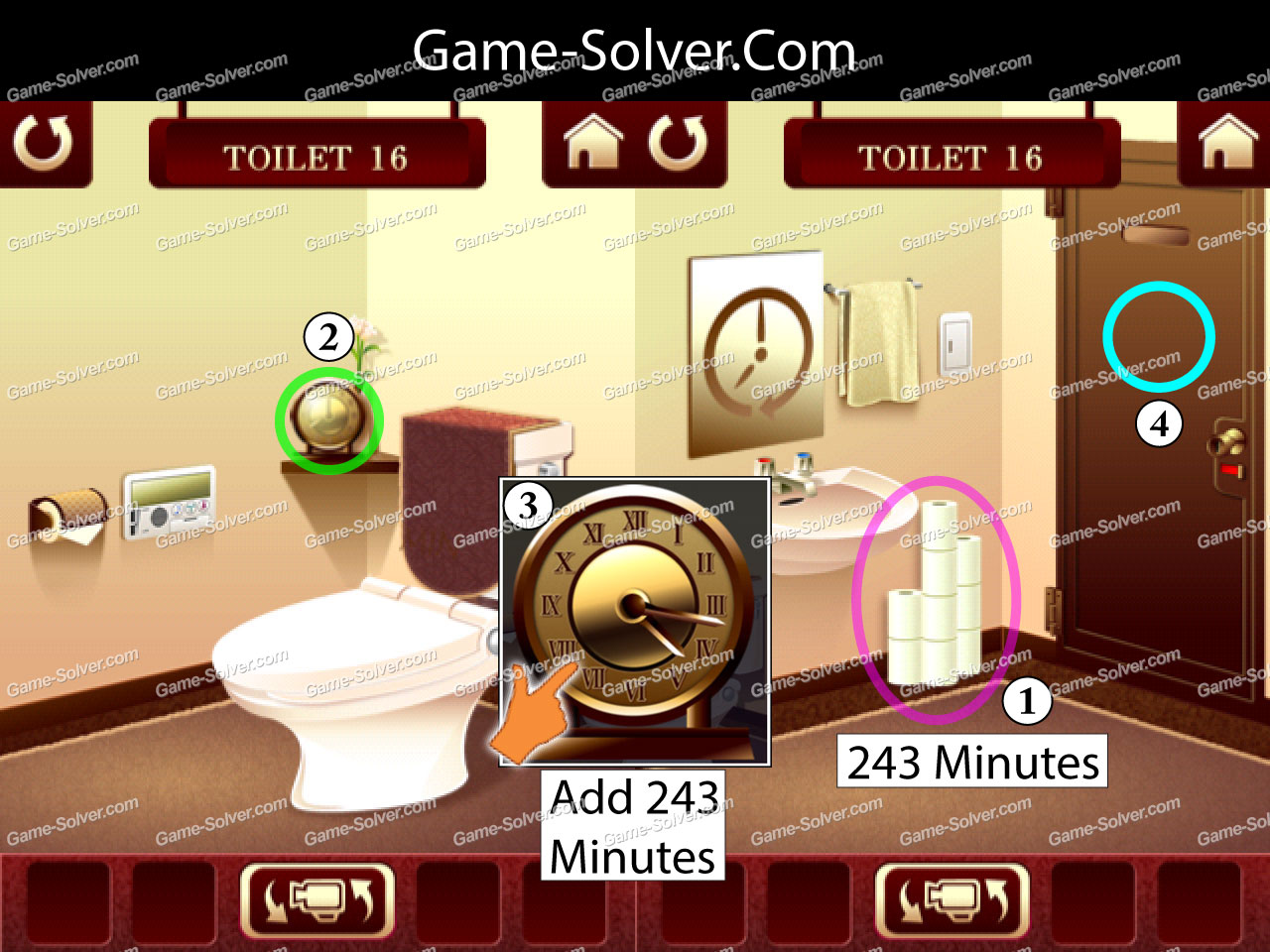 100 Toilets Level 16
100 Toilets Level 16 Walkthrough, Cheats, Solution. 100 Toilets Number 16 support iPhone, iPad, Android with screenshots and explanation for every number levels.
Toilet paper roll on the floor showing us 2,4,3.
Now go tap the clock on left, turn it and add 243 minutes ( 4hours, 3minutes )
Open the door.
Do you like this page ?
---