100 Toilets Level 32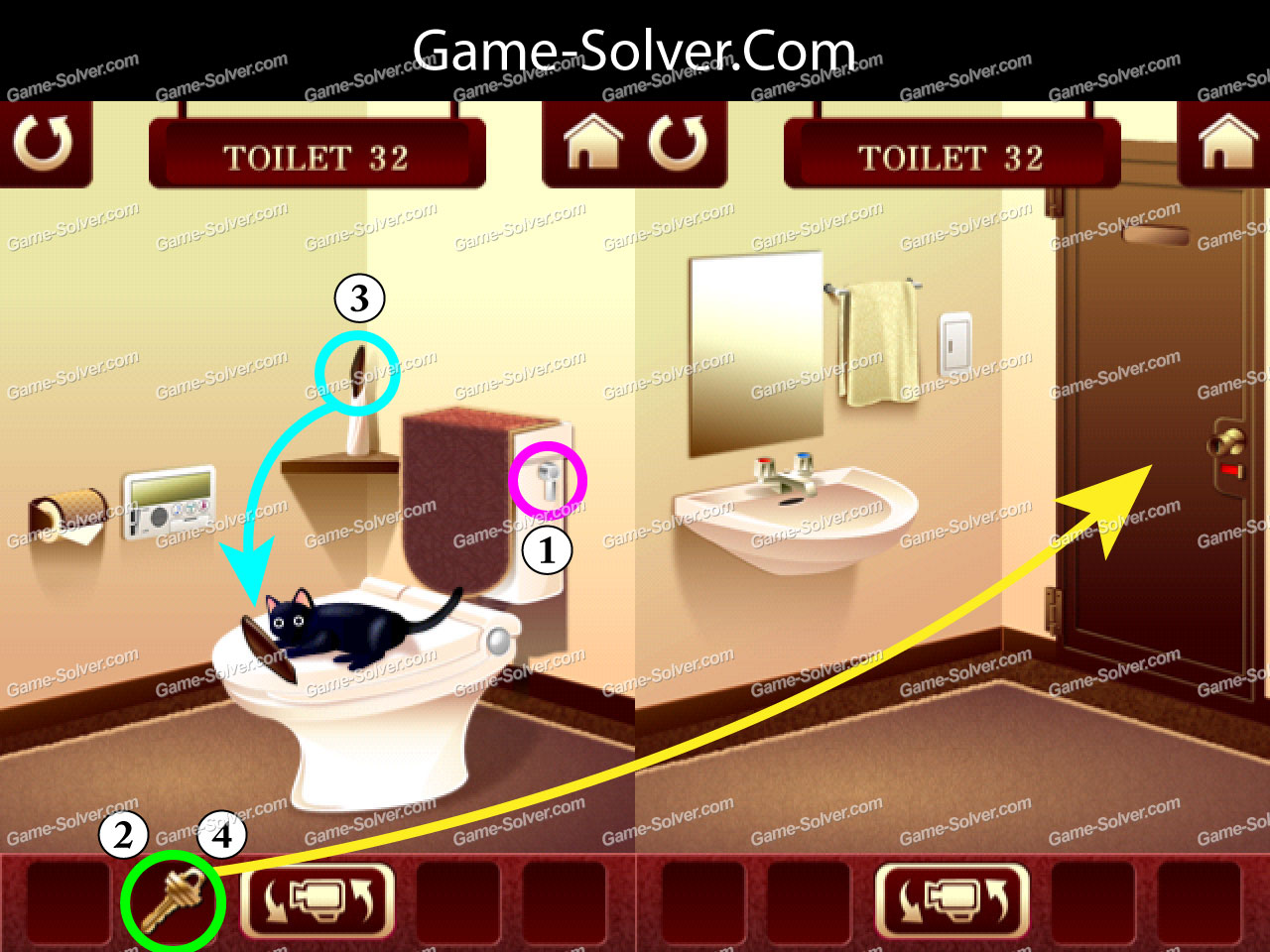 100 Toilets Level 32
100 Toilets Level 32 Walkthrough, Cheats, Solution. 100 Toilets Number 32 support iPhone, iPad, Android with screenshots and explanation for every number levels.
Flush the toilet and the cat will jump away.
Collect the key on the toilet seat.
Pick up the toy and put it on top of the toilet seat.
Now use key to open the door.
Do you like this page ?
---