100 Toilets Level 37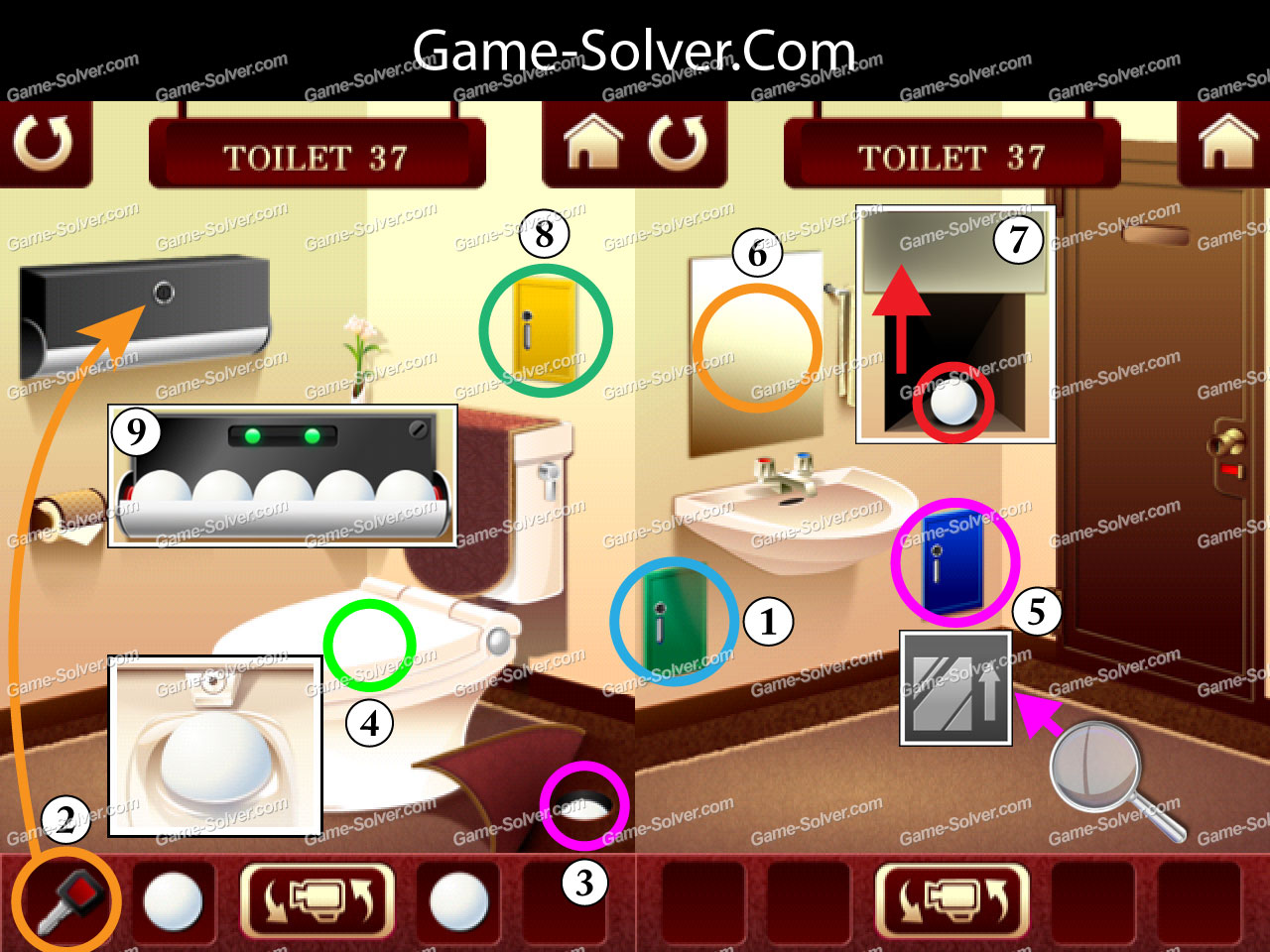 100 Toilets Level 37
100 Toilets Level 37 Walkthrough, Cheats, Solution. 100 Toilets Number 37 support iPhone, iPad, Android with screenshots and explanation for every number levels.
Open the green color box and collect the key.
Use the red color key to open box beside the toilet seat.
Collect white ball below the carpet.
Collect another white ball inside the toilet seat.
Now open the blue color box, there is a hint inside.
Now tap the mirror, slide the mirror up and collect another white color ball.
Now open the yellow color box and color last white ball.
Now place all 4 white ball into the box beside the toilet seat and open door.
Do you like this page ?
---
Please Select Levels:
Other Escape Game :
Game by Weiwei Huang
Game by Francesco Franchini
Game by 58works
KALAQULI R - room escape game
Game by MPI Soft
100 Doors Parallel Worlds
Supernatural: Evil Receptacle
Escape Game by Kaarel Kirsipuu
Game by noprops
KURUMA - room escape game
SMALL ROOM - room escape game
3 ROOMS ESCAPE - room escape game
Escape Game by Kristjan Luts
Escape the Bedroom
Sitting Room Escape
Game by Rustem Melnichenko
Game by Tasuku Kaimori
Game by Cybergate Technology Ltd.
Game by FreshGames, LLC
Game by Tedven
Game by Fireproof Games
Game by Mobest Media Ou
Others