Dumb Ways To Die 3 Flying Fiasco Walkthrough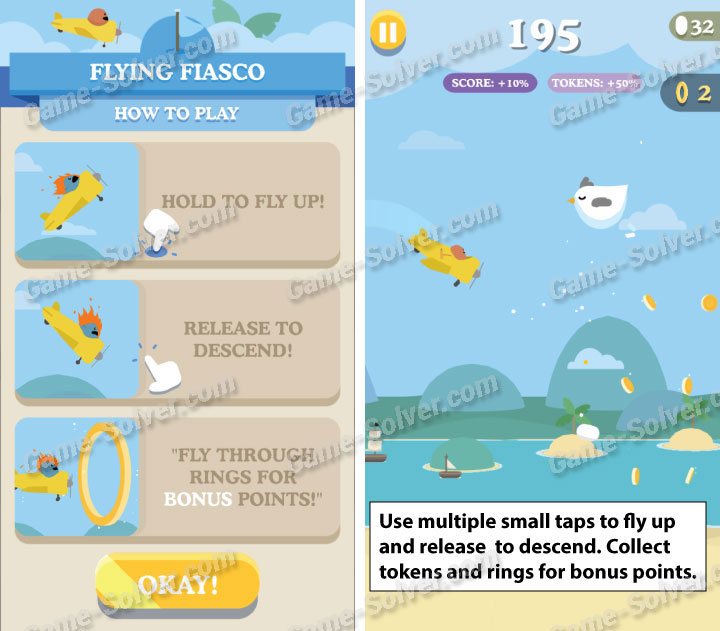 Dumb Ways To Die 3 Flying Fiasco Walkthrough
Dumb Ways To Die 3 Flying Fiasco Walkthrough Solutions, Cheats, Answers for iPhone, iPad, Android, Kindle, iPod Touch and other device by Metro Trains Melbourne Pty Ltd.
This is one of the harder mini game.
Instead of tap and hold to fly upwards, try to do it with multiple mini taps. This way the plane will fly smoother instead of going straight up and hit the top.
Focus more on the obstacles ahead and only get the tokens and rings if it is on the way.
Stupe, Stumble and, Doomed is a better choice for this mini game with an ability advantage. Some rare and epic costumes with increased flying skill does help too.
Do you like this page ?
---
Please Select Levels: