Emoji Words Level 501-520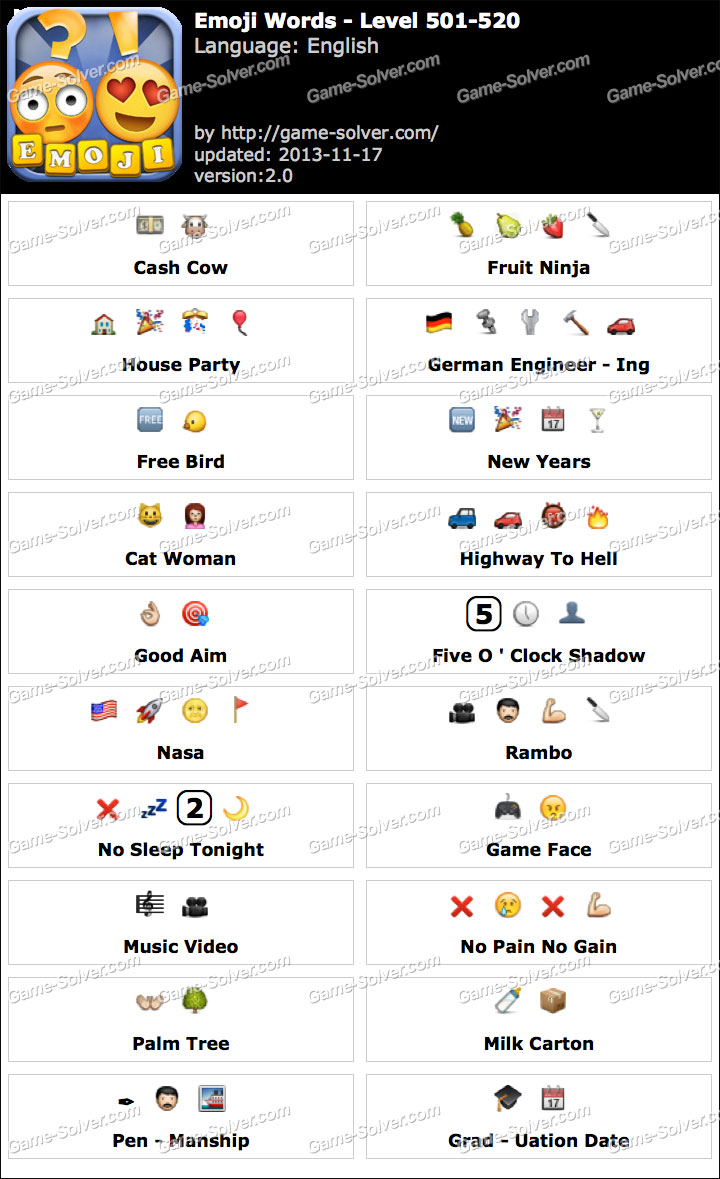 Emoji Words Level 501-520
Emoji Words Level 501-520 Answers, Cheats, Solution with Word List and Emoji Icons for iPhone, iPad, iPod, Android.
Emoji Words Level 501-520 Word List
Cash Cow
Fruit Ninja
House Party
German Engineer -Ing
Free Bird
New Years
Cat Woman
Highway To Hell
Good Aim
Five O ' Clock Shadow
Nasa
Rambo
No Sleep Tonight
Game Face
Music Video
No Pain No Gain
Palm Tree
Milk Carton
Pen -Manship
Grad -Uation Date
Do you like this page ?
---
Please Select Levels:
All Other Emoji Games
Emoji Pop by Six Waves Inc.
Game by Guess the Emojis
Game by Emoji+