Emoji Words Level 561-580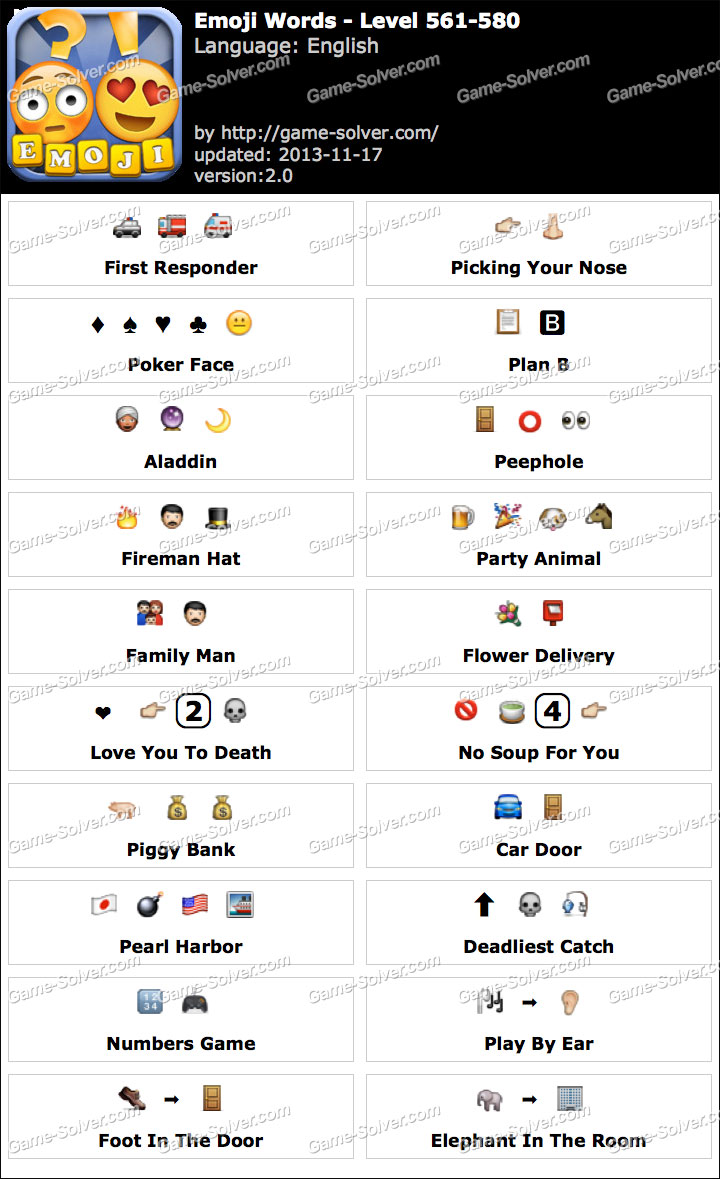 Emoji Words Level 561-580
Emoji Words Level 561-580 Answers, Cheats, Solution with Word List and Emoji Icons for iPhone, iPad, iPod, Android.
Emoji Words Level 561-580 Word List
First Responder
Picking Your Nose
Poker Face
Plan B
Aladdin
Peephole
Fireman Hat
Party Animal
Family Man
Flower Delivery
Love You To Death
No Soup For You
Piggy Bank
Car Door
Pearl Harbor
Deadliest Catch
Numbers Game
Play By Ear
Foot In The Door
Elephant In The Room
Do you like this page ?
---
Please Select Levels:
All Other Emoji Games
Emoji Pop by Six Waves Inc.
Game by Guess the Emojis
Game by Emoji+