Treasure Box Level 7-D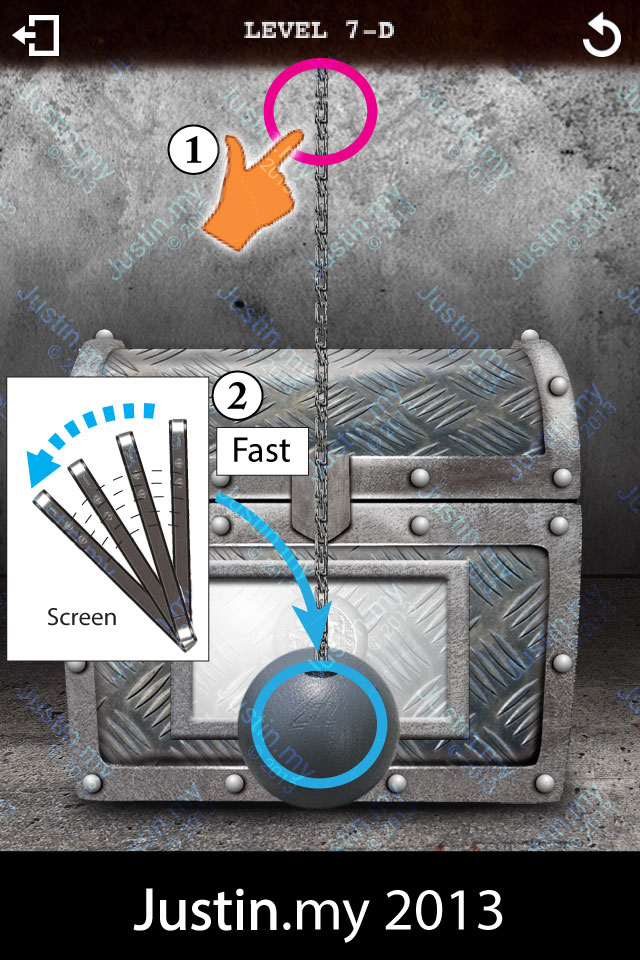 Treasure Box Level 7-D
Treasure Box Walkthrough for Level 7-D
. Solutions, Answers, Hints on this Level 7-D with picture explanation. You can use this walkthrough on your device iPhone, iPad, Android, Windows Phone, Blackberry for this Level 7-D.
Treasure Box Level 7-D


Tap the metal ball on top.


Shack your device toward yourself few times, until the box open.


Do you like this page ?
---