100 Toilets Level 40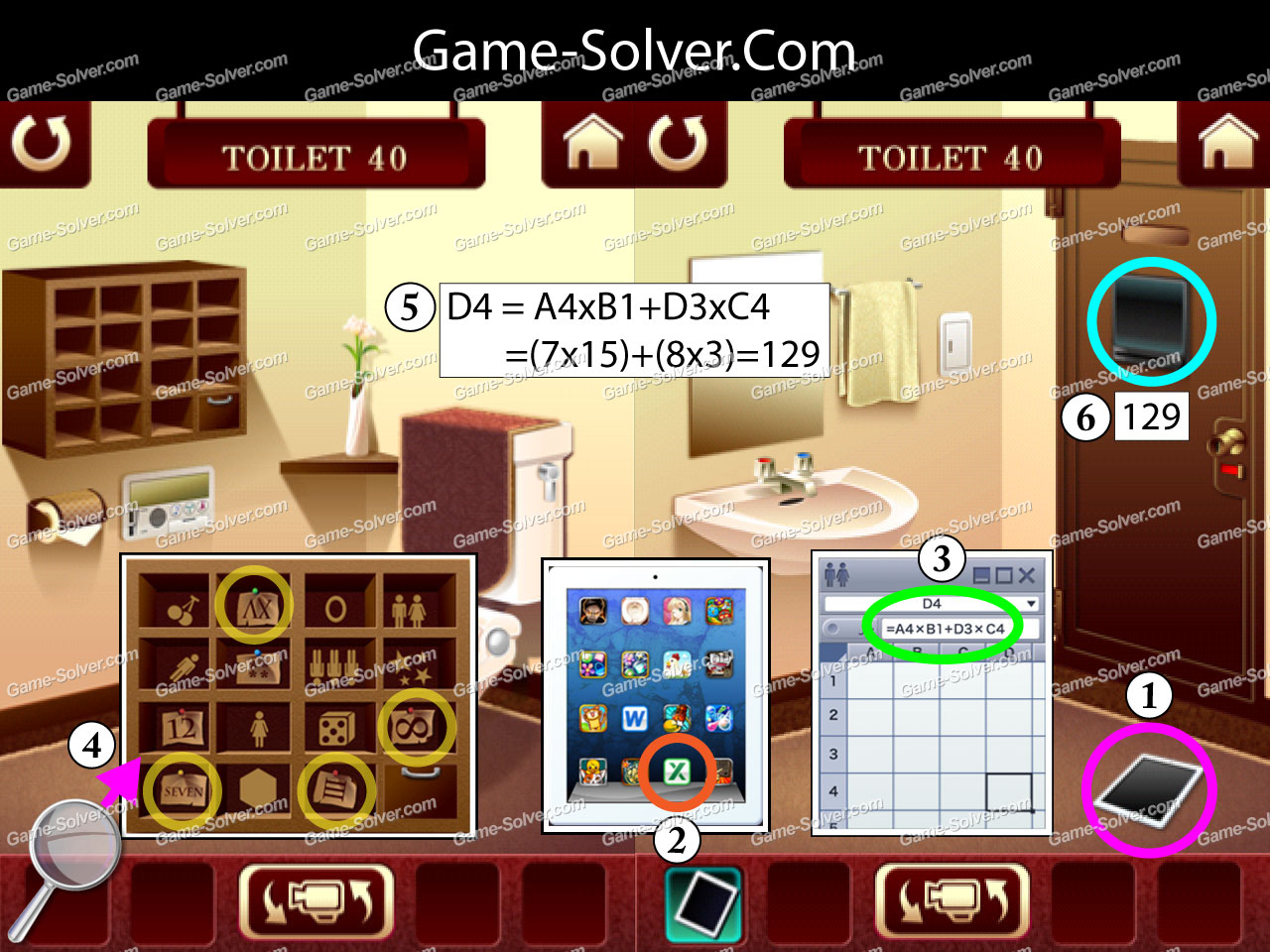 100 Toilets Level 40
100 Toilets Level 40 Walkthrough, Cheats, Solution. 100 Toilets Number 40 support iPhone, iPad, Android with screenshots and explanation for every number levels.
Collect the ipad on the floor.
Tap the Excel icon and hint is there.
Now tap the rack beside the toilet seat.
There are few numbers inside.
Take the number and use with the formula you can get the answer.
Open the door.
Do you like this page ?
---