Doors and Rooms 7-3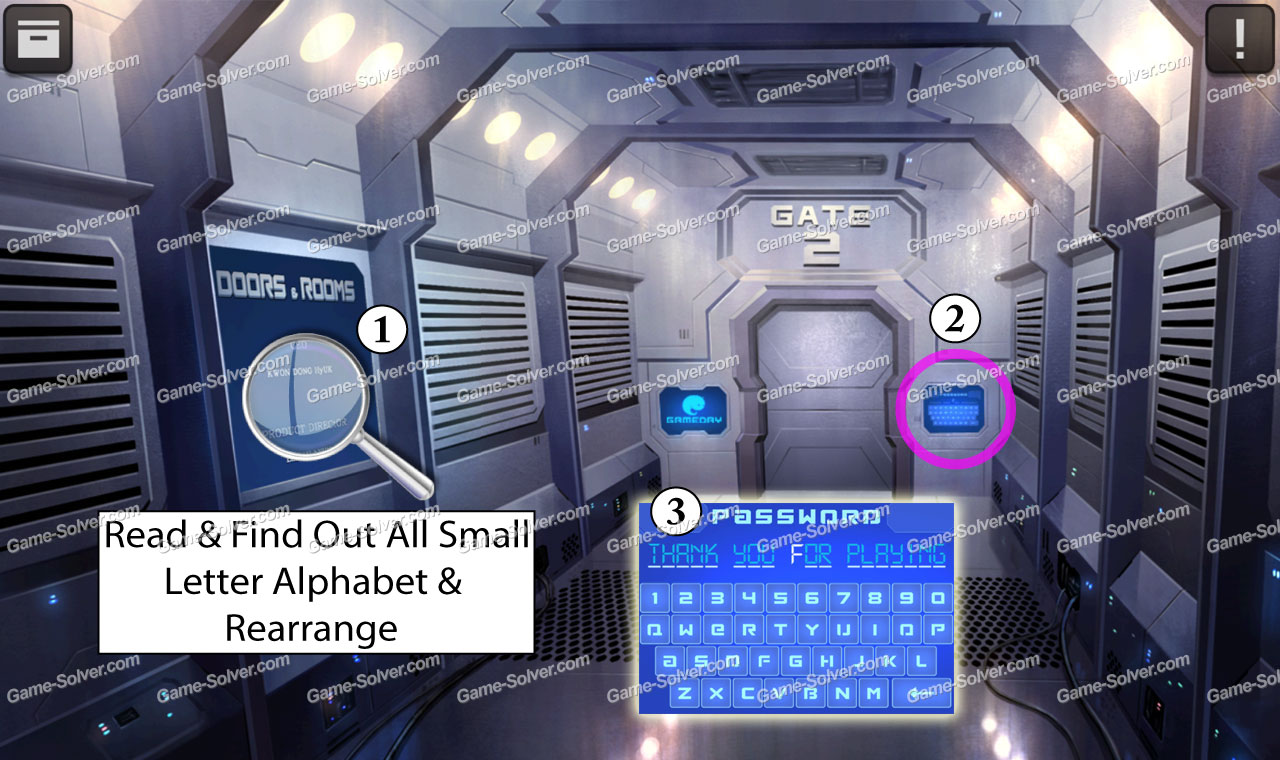 Doors and Rooms 7-3
Doors and Rooms 7-3 Chapter 7 Gateway Level 7-3 Walkthrough, Cheats, Walkthrough, Answers for iPhone, iPad, Android App.
Read the credit from the right.
Look carfully and find out all the smnall letter alphabet.
Rearrange them and you will got "THANK YOU OR PLAYING".
Tap both into the keypad on the right and become "Thank You For Playing", open door.
That's all, thanks to GAMEDAY gave us a very nice escape game.
And thanks for reading Game-Solver.com .
Do you like this page ?
---
Please Select Levels:
Doors and Rooms Walkthrough