Escape Room: Apartment 11 Level 12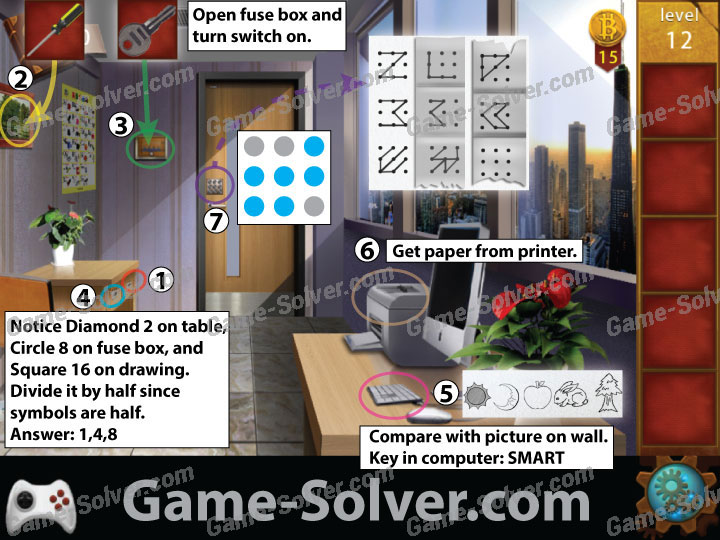 Escape Room: Apartment 11 Level 12
Escape Room: Apartment 11 Level 12 Walkthrough, Solutions, Cheats, Answers for iPhone, iPad, Android, Kindle, iPod Touch and other device by Weiwei Huang.
Open right drawer which is unlock.
Use screwdriver to open painting on left wall and get key.
Use key to open fuse box and turn power on.
Notice the Diamond 2 card found on table, Circle 8 on fuse box, and Square 16 on drawing. To open the left drawer, divide each number by half since the symbols are half. So the code to open drawer is 148.
Note the paper hint and compare it with the picture on wall which makes up the word SMART. Key on the keyboard SMART.
Get paper from printer then combine it with the other 2 pieces of paper.
Exit door by tapping according to the missing symbol.
Do you like this page ?
---
Please Select Levels: