Escape Room: Apartment 11 Level 14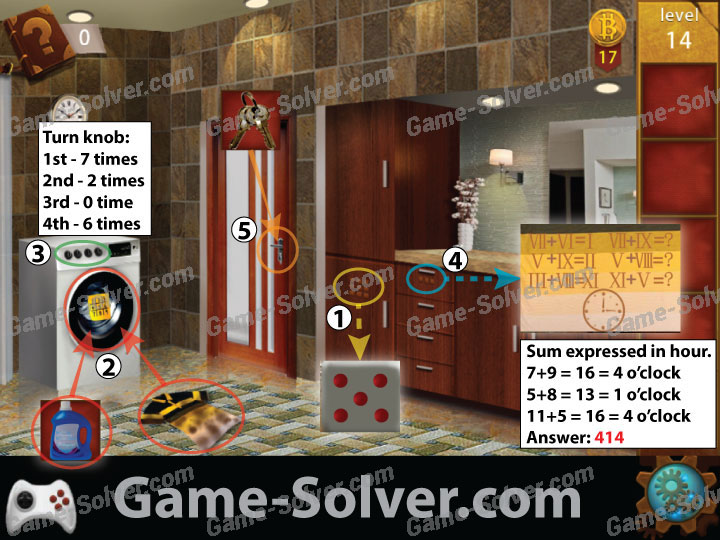 Escape Room: Apartment 11 Level 14
Escape Room: Apartment 11 Level 14 Walkthrough, Solutions, Cheats, Answers for iPhone, iPad, Android, Kindle, iPod Touch and other device by Weiwei Huang.
Note dice on counter which has 5 dots. Open the left drawer by tapping on the 5 dots as seen on dice.
Place stained shirt and detergent into washing machine.
Turn machine on by turning knob: 1st knob-7 times, 2nd knob-2 times, 3rd knob-0 time, 4th knob-6 times.
The printing on shirt represents calculation expressed in hour. 7+9=16=4 o'clock, 5+8=13=1 o'clock, 11+5=16=4 o'clock. Open right drawer with code 414.
Use key to open door for exit.
Do you like this page ?
---
Please Select Levels: