Escape Room: Apartment 11 Level 15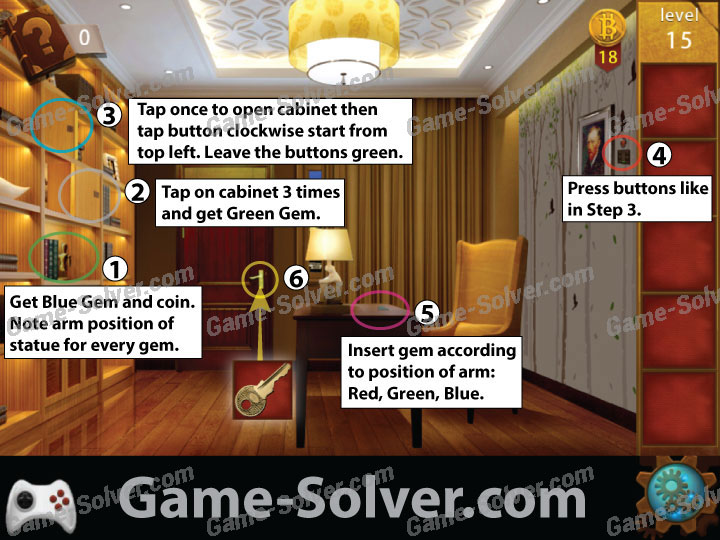 Escape Room: Apartment 11 Level 15
Escape Room: Apartment 11 Level 15 Walkthrough, Solutions, Cheats, Answers for iPhone, iPad, Android, Kindle, iPod Touch and other device by Weiwei Huang.
Get blue gem from lower shelf and note arm position of statue.
Tap on middle cabinet 3 times to get green gem. Note the arm position of statue.
Tap once on top cabinet then tap on the buttons from dimmest to brightest which is clockwise starting from top left. Leave the buttons green.
On the right wall, tap on the buttons according to sequence at Step 3 and get red gem.
Place all 3 gems on table according to position of statue's arm. Red, Green, Blue.
Use key to open door for exit.
Do you like this page ?
---
Please Select Levels: