Escape Room: Apartment 11 Level 3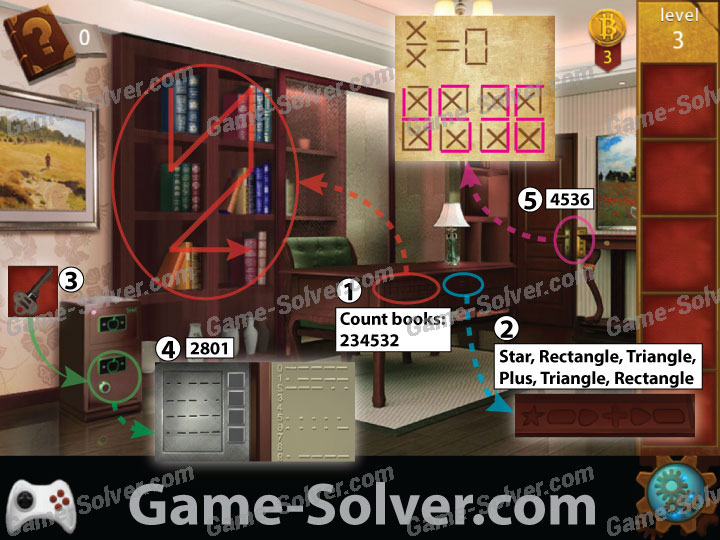 Escape Room: Apartment 11 Level 3
Escape Room: Apartment 11 Level 3 Walkthrough, Solutions, Cheats, Answers for iPhone, iPad, Android, Kindle, iPod Touch and other device by Weiwei Huang.
Note the arrow on table then count the books in the shelf according to direction of arrow. Unlock left drawer with code 234532. Get coin and note the symbols in the drawer.
To unlock right drawer, follow the symbols in left drawer. Note that the buttons on right drawer are half symbols. Star, Rectangle, Triangle, Plus, Triangle, Rectangle.
Use key to unlock safe.
The hint to open safe is on the door which is 2801.
To open door for exit, look at the paper and form the missing lines which shows the number 4536.
Do you like this page ?
---
Please Select Levels: