Escape Room: Apartment 11 Level 5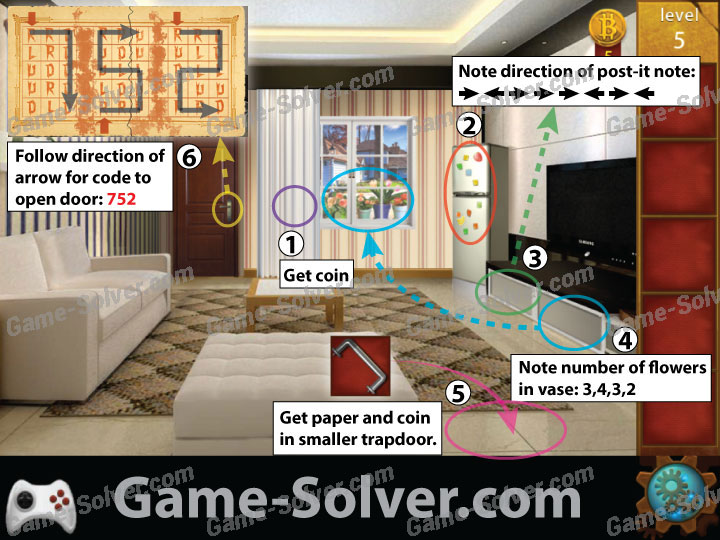 Escape Room: Apartment 11 Level 5
Escape Room: Apartment 11 Level 5 Walkthrough, Solutions, Cheats, Answers for iPhone, iPad, Android, Kindle, iPod Touch and other device by Weiwei Huang.
Get coin from behind curtain.
Note direction of post-it note on fridge from top to bottom. Right, Left, Right, Right, Right, Left, Right, Left.
Use code from Step 2 to open left drawer below TV.
Count the flowers outside window which is 3432. Use the code to open right drawer below TV.
Use the handle to pull trapdoor up at the bottom. Get paper and open the smaller trapdoor inside to get coin.
Using the paper hint, follow the direction of arrow to form three digits 752. Use this code to open door for exit.
Do you like this page ?
---
Please Select Levels: