Escape Room: Apartment 11 Level 6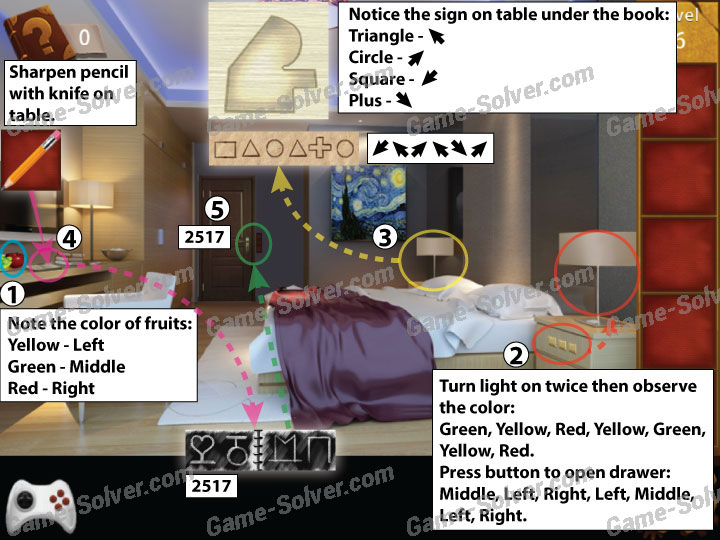 Escape Room: Apartment 11 Level 6
Escape Room: Apartment 11 Level 6 Walkthrough, Solutions, Cheats, Answers for iPhone, iPad, Android, Kindle, iPod Touch and other device by Weiwei Huang.
Note the color of fruits from left to right which is Yellow, Green, Red.
Turn the light on right side of bed on twice to observe the color sequence. Green, Yellow, Red, Yellow, Green, Yellow, Red. Convert the colors to direction as noted on fruits. Press button to open drawer: Middle, Left, Right, Left, Middle, Left, Right.
The left drawer shows 4 half symbols combined. From the piece of paper, convert it to directions to press buttons. Bottom left, top left, top right, top left, bottom right, top right.
Sharpen pencil with knife then use it on notebook below TV which shows a number 2517.
Use the code 2517 to unlock door and exit.
Do you like this page ?
---
Please Select Levels: