Can You Escape 2 Walkthrough
Can You Escape 2 1-8 Levels Walkthrough, Solutions, Cheats, Answers for iPhone, iPad, Android, Kindle, iPod Touch and other device by Kaarel Kirsipuu
Can You Escape 2 Cheats
Can You Escape 2, brought to us by famous escape game developer Kaarel Kirsipuu!
From Can You Escape Episode 1, Escape If You Can until now! Kaarel Kirsipuu show us how creative are they when creating escape game! New idea and surprise for us in every game! Now there are total 8 levels now in the game!
Can You Escape 2 are now available in Google Play, iTune Store and Amazon! Download and have fun now!
Can You Escape 2 Walkthrough are proudly present by Game-Solver.com.
Download Can You Escape 2
iPhone | iPad | Android | Kindle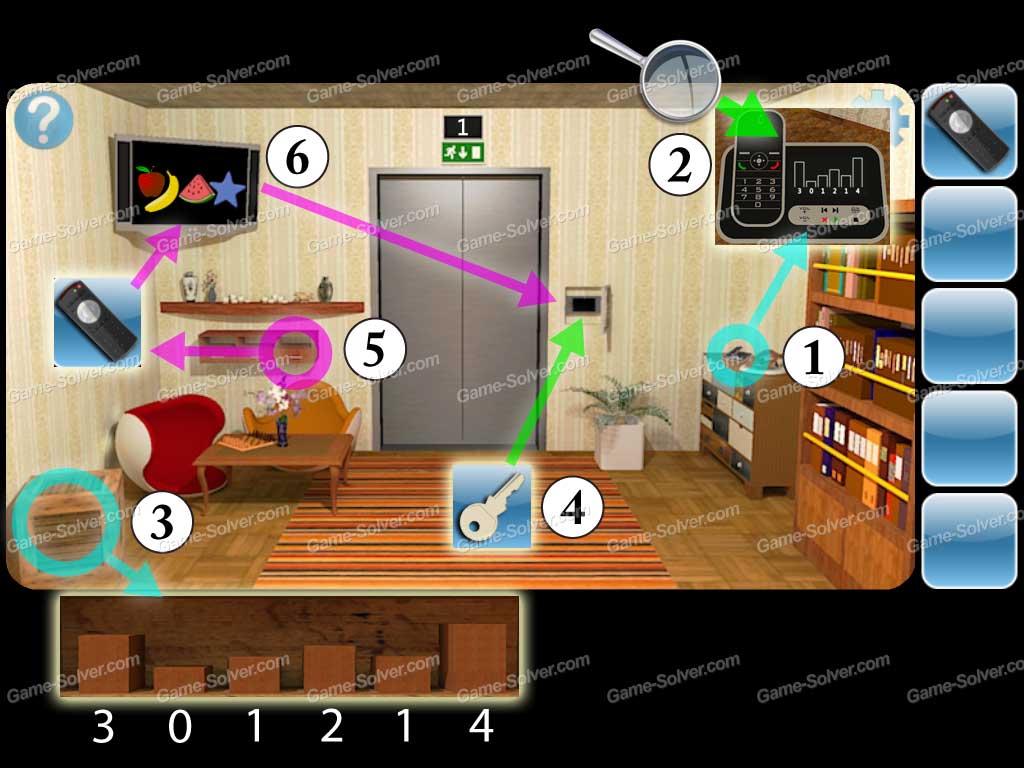 Can You Escape 2 Level 1
Can You Escape 2 Level 1 Walkthrough, Solutions, Cheats, Answers for iPhone, iPad, Android, Kindle, iPod Touch and other device by Kaarel Kirsipuu
Tap the phone on the right.
Tap the ON button and reveal the hints.
Now tap the wooden box on the left.
Tap in the correct passcode by following the hints just now.
Collect the key and use it to unlock the cover on the right of the door.
Now check the drawer on the left of the door.
Collect a remote control from there.
Use the remote control to turn on the television and reveal the passcode.
Tap in the passcode and open door.
Do you like this page ?
---
Other Escape Game :
Game by Weiwei Huang
Game by Francesco Franchini
Game by 58works
KALAQULI R - room escape game
Game by MPI Soft
100 Doors Parallel Worlds
Supernatural: Evil Receptacle
Escape Game by Kaarel Kirsipuu
Game by noprops
KURUMA - room escape game
SMALL ROOM - room escape game
3 ROOMS ESCAPE - room escape game
Escape Game by Kristjan Luts
Escape the Bedroom
Sitting Room Escape
Game by Rustem Melnichenko
Game by Tasuku Kaimori
Game by Cybergate Technology Ltd.
Game by FreshGames, LLC
Game by Tedven
Game by Fireproof Games
Game by Mobest Media Ou
Others